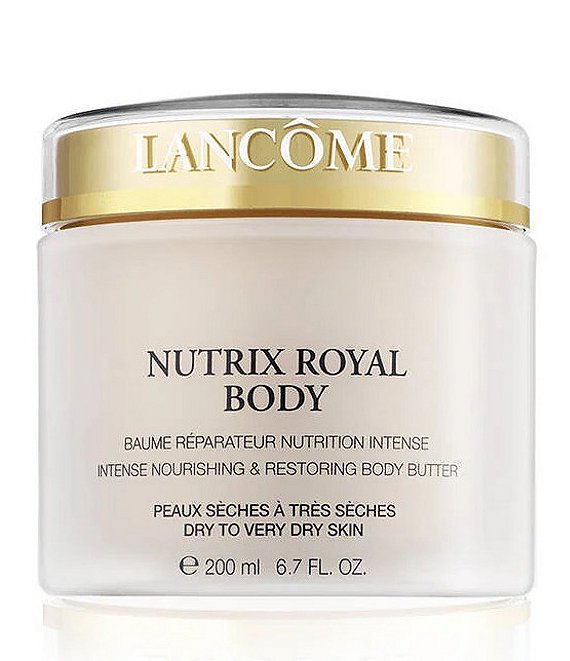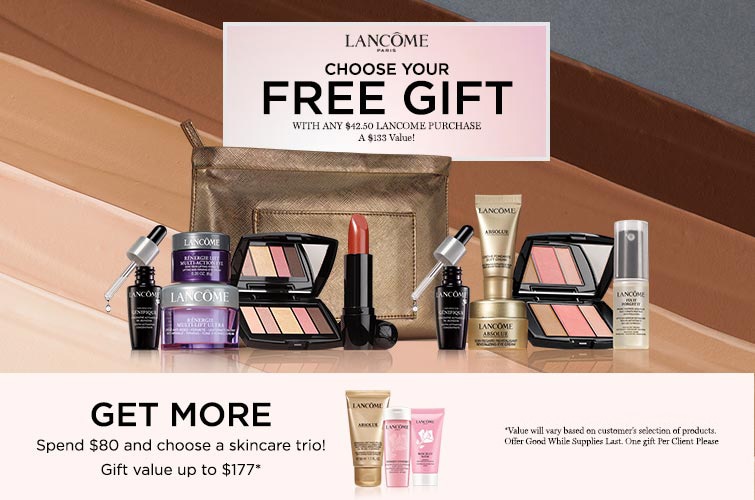 Lancome
Jumbo Nutrix Royal Body Cream
Full Star
Full Star
Full Star
Full Star
Half Star
213 Reviews
Nurture very dry skin back to supple softness.

Rescue your skin from serious dryness. Instantly relieve uncomfortable tightness and smooth roughness caused by extreme hydration.

Repair the appearance of dry and very dry skin with Royal Lipideum, a unique technology enriched with Royal Jelly that supplements skin's own natural lipids for intense hydration.

Protect your body with renewed levels of moisture-trapping lipids. Skin feels insulated from the daily effects of climate and seasonal changes. Nurtured and moisturized, skin feels silky smooth, soft, and comfortable.

7 oz.
Lancome Summer 2021 Gift with Purchase. Choose Your FREE* 6 Piece Gift with any Lancome Purchase of $42.50*
ABSOLUE Revitalizing & Brightening Choice
Absolue Revitalizing Brightening Soft Cream, 0.16-oz.
Absolue Revitalizing Eye Cream, 0.16-oz.
Advanced Génifique Face Serum, 0.27-oz.
Blush Subtil Palette Trio in Rose Flush, 0.07-oz.
Fix It Forget It Makeup Setting Spray, 0.3-oz.
Exclusive Bag
OR
RENERGIE Lifting & Firming Choice
Rénergie Lift Multi-Action Ultra Moisturizer SPF 30, 0.5-oz.
Rénergie Lift Multi-Action Eye Cream, 0.2-oz.
Advanced Génifique Face Serum, 0.27-oz.
Color Design Eye Palette 5 Pan in Lancôme Loves Women, 0.07-oz.
Color Design Lipstick in Sugared Maple, 0.14-oz.
Exclusive Bag
Lancome skincare trio FREE* with any Lancome purchase of $80 or more
Receive 3 additional skincare favorites with any $80 or more Lancôme Purchase. Gift value up to $177*.
Absolue Oil-In-Gel Cleanser, 1.7-oz.
Tonique Confort, 1.7-oz.
Rose Jelly Mask, 1-oz.
*Quantities are limited. One Gift per Client Please. Value will vary based on customer's selection of products.
Lancôme successfully combines scientific expertise and an intuitive understanding of women's needs to produce major innovations, unique and complementary between skincare, makeup and perfume. Lancôme affirms that happiness is the most attractive beauty. More than ever before, the brand aims to offer every woman the possibility to blossom and embrace her beauty and femininity whatever her age or skin color.
Ratings & Reviews
4.93
Full Star
Full Star
Full Star
Full Star
Half Star