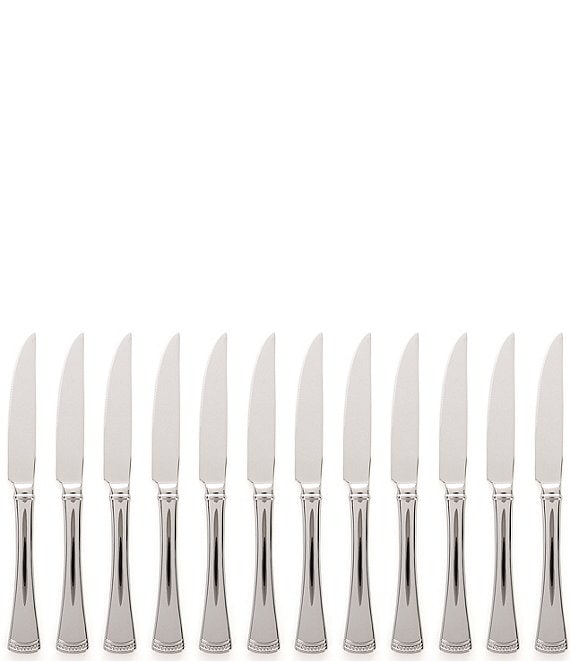 Lenox
Portola 12-Piece Stainless Steel Steak Knife Set
From Lenox, this 12-piece stainless steel steak knife set features:
It's the perfect set for both everyday meals and impressing your guests at the holidays. Slip Portola between your fingers and you'll feel the sturdy weight of the craftsmanship, but you'll also be surprised by how incredibly easy it is to handle. Portola pattern features flared handles with a beaded channel at each base.
Set include 12-piece knife set
18/10 stainless steel
Ideal for everyday use
Dishwasher safe
Imported.
Lenox was founded in 1889 with a singular vision to set the highest standards for quality, artistry and beauty. We bring a rich history of craftsmanship to modern day life; where families and friends gather to celebrate using pieces that are versatile and timeless. Scroll through our timeline to learn how we've evolved to fit your needs over 130 years.
Ratings & Reviews
No reviews
Rated 0 out of 5 stars
Rated 0 out of 5 stars
Rated 0 out of 5 stars
Rated 0 out of 5 stars
Rated 0 out of 5 stars