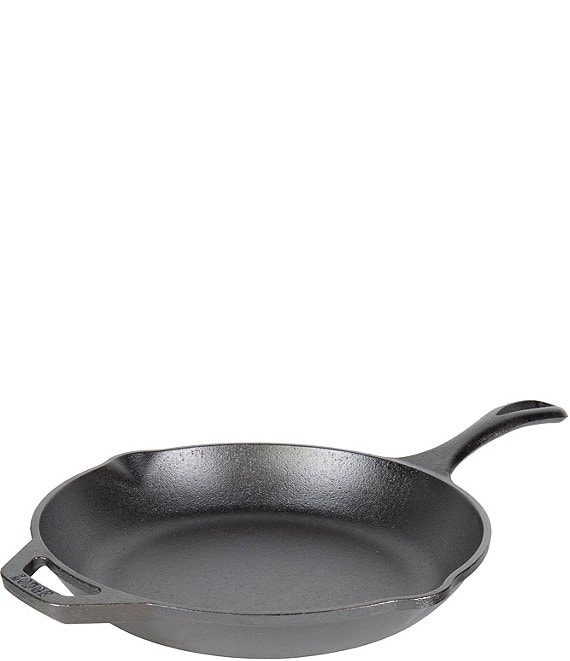 Lodge Cast Iron
Chef Collection 10 Inch Skillet
Full Star
Full Star
Full Star
Full Star
Full Star
1 Review
The Lodge 10 Inch Chef Skillet elevates cooking through thoughtful design inspired by chefs, and is seasoned to bring out rich flavors for years to come.
Sophisticated, elegant design. Spatula-friendly sloped walls and ergonomic handles provide great function and an elevated look and feel
Enhanced cooking experience. Seasoned and ready to use for an easy-release finish and better flavor that gets better over time
Trusted, durable quality. The same even heating, superior heat retention, and versatile use you've grown to expect from Lodge Cast Iron
Generous pour spouts for pan sauces and gravies
Easy care: hand wash, dry, rub with cooking oil
Legendary durability
Made In The USA.
Ratings & Reviews
5
Full Star
Full Star
Full Star
Full Star
Full Star