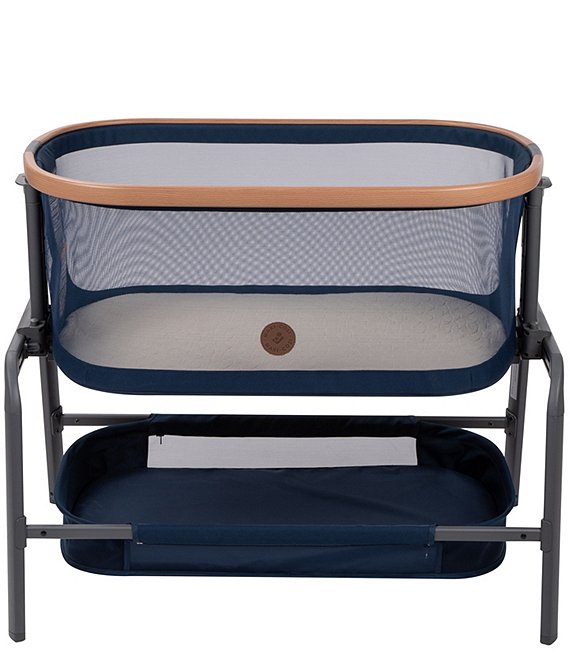 Maxi Cosi
Iora Bedside Bassinet
Full Star
Full Star
Full Star
Full Star
Full Star
28 Reviews
From Maxi Cosi, this bassinet features:
The Maxi-Cosi IORA Cosleeper is designed for babies from birth to maximum 9kg
2-in-1, from bedside sleeper to stand-alone crib
Easy slide function ensures a perfect fit on your bed
5 different height positions to fit your bed's height
Mesh window allows you to always see your baby
Bedside sleeper and basket's inner fabrics can be zipped off
Inner fabrics can be washed in the washing machine
Large storage basket
Travel bag included
Approx. 36.6" L x 21.65" D x 29.33-33.66" H fully assembled
Approx. 42.1" x 22.05" x 7.3" in travel bag
Imported.
*Returns not accepted on any opened, used, or defective product. Contact manufacturer customer service directly for defective products/parts.
The path to parenthood is joyful, unexpected, a little bumpy, and full of adventure. At Maxi-Cosi we get it. After all, we're parents too. Which is why, for over 35 years, we've designed car seats, strollers, and at home products that are fully equipped for all that parenthood has in store. Every product, every feature, has been thoughtfully designed to help you and to make your day to day just a little bit easier. Because we believe that parents should be able to focus less on how you get there and more on where you're going – wherever that may be.
Ratings & Reviews
5
Full Star
Full Star
Full Star
Full Star
Full Star