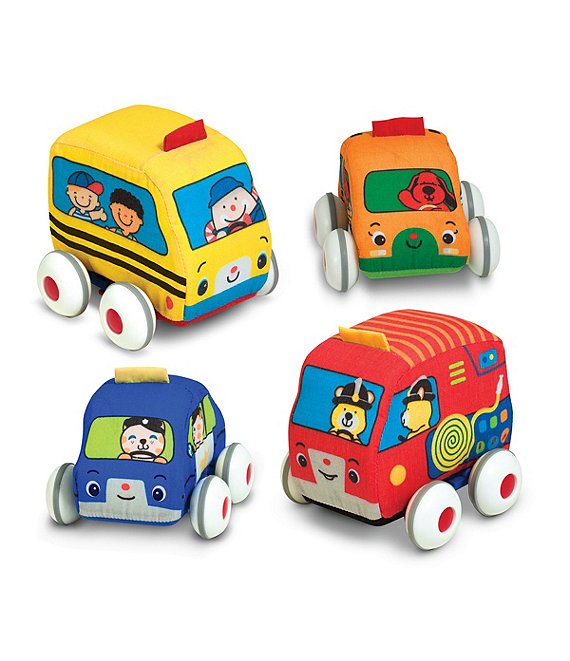 Melissa & Doug
Baby and Toddler Pull-Back Vehicles
Full Star
Full Star
Full Star
Full Star
Half Star
116 Reviews
From Melissa & Doug, this toy features:
Soft pull-and-go vehicle set for babies and toddlers
Includes 4 soft vehicles: school bus, family car, fire truck, police car.
Soft, lightweight pieces are easy for young children to lift and roll.
Part of Melissa & Doug K's Kids toys for babies and toddlers
Develops these skills: sensory, fine motor, gross motor, logical, creative, linguistic, emotional, communication, and self-es
9+ months
Imported.
There was a time not so long ago when childhood offered the space and freedom for children to explore their world. To be curious. To be creative. To be bold. To be bored. To just . . . be. Today, our overstimulated and overscheduled children are using their imaginations less than ever. It's a crisis in the making. And it's why we're committed to making products that inspire creative thinking and encourage kids to see new possibilities. It's also why the American Academy of Pediatrics chose to join forces with us to champion the health benefits of open-ended play.

We make toys and other products that offer Countless Ways To Play. We believe the best playthings are often simple concepts that inspire children to come up with their own twists. With everything we create, we hope to encourage:
Ratings & Reviews
4.94
Full Star
Full Star
Full Star
Full Star
Half Star