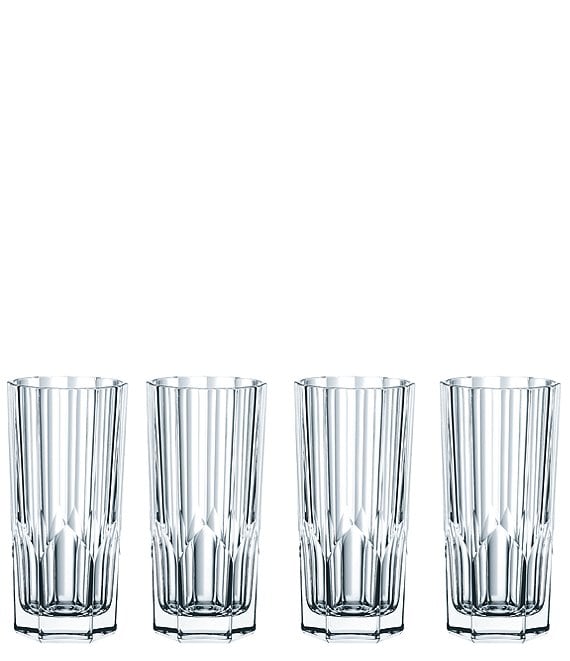 Nachtmann
Aspen Longdrink Glasses, Set of 4
Full Star
Full Star
Full Star
Full Star
Full Star
1 Review
This set contains 4 pieces Aspen longdrink glasses. The opulent machine-made longdrink glass of the brilliant high-quality crytstal glass collection Aspen is the must-have of the season. The longdrink glass is ideal to enjoy longdrinks, as well as mixdrinks or nonalcoholic beverages. Aspen is a classic in the NACHTMANN collection. With its strong masculine shapes and cuts it does not only serve whiskey it also represents a lifestyle.
Set of 4
Fine Crystal
Dishwasher safe
Approx. capacity 11-oz.
Imported.
Nachtmann was founded in 1834 by glassmaker Michael Nachtmann. For over 170 years, Nachtmann has been well known for its incredible glassware and craftsmanship. Modern technology and a very precise quality control ensure success and a high quality.
Ratings & Reviews
5
Full Star
Full Star
Full Star
Full Star
Full Star