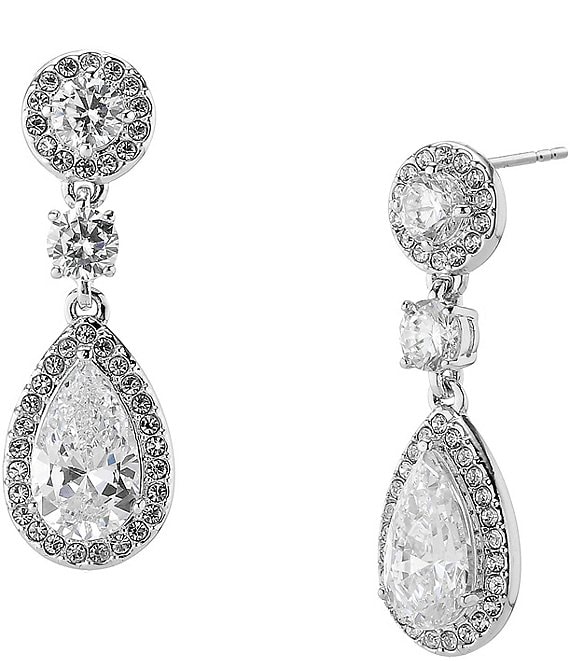 Nadri
Multi Cubic Zirconia Drop Earrings
Full Star
Full Star
Full Star
Full Star
Half Star
10 Reviews
From Nadri, these multi cubic zirconia drop earrings feature:
cubic zirconia and crystals set in Rhodium-plated brass
post closure
1.2" drop; 0.4" width
Imported.
A trusted name in the industry for over 35 years, NADRI is known for top quality with high-wattage sparkle, from fashion to now fine jewelry. Owning our factory means we control each step in creating our products, from design concept to delivery. Our customers know us for unmatched quality and innovative techniques that we always strive to perfect.
Ratings & Reviews
4.2
Full Star
Full Star
Full Star
Full Star
Half Star