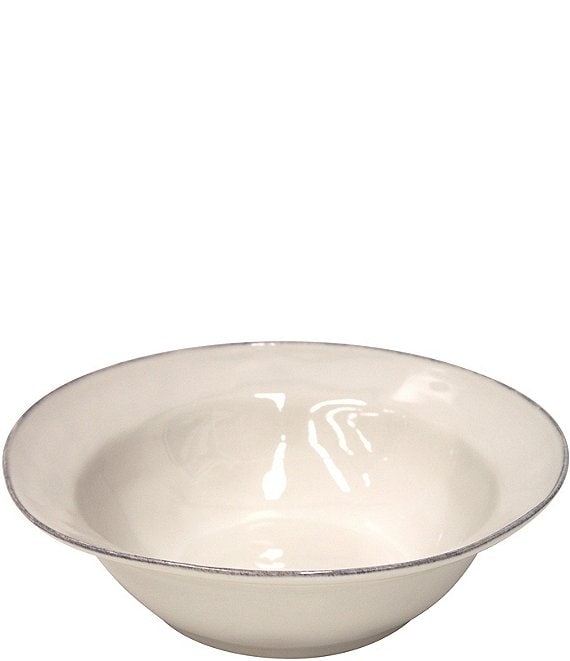 Noble Excellence
Astoria Glazed Stoneware Serving Bowl
FromNoble Excellence, this bowl features:
stoneware
dishwasher, microwave, oven and freezer safe
Imported.
STONEWARE
: Its made from a clay that is high fired in temperature (1180C/2160F), which creates a vitrified glazed surface with very low porosity (less than 0.5%) revealing the consistency and durability. Also has a high conservation capacity of the temperature of the foods and its textures. Have all the properties of China/Porcelain. The true advantage relies on the ability to keep the products practical and multi-purposed, elegant and stylish for entertaining, its dishwasher and microwave safe.
Centuries of Portuguese ceramic tradition serve as an inspiration, while blending the finest mineral resources in Portugal to manufacturer with exceptional design, resistance and quality.
Astoria
: Rich colored dinnerware brings ambiance to every meal. With a hand applied patina rim providing a complete range of tabletop items ideal for daily use and perfect for entertaining guests at your place.
Portuguese Ceramics Made by Factory GRESTEL:
Design, Innovation and Quality Assurance three primal attributes that are the base line of the international success of Portuguese ceramics. It is from symbiosis between the art, the know-how and innovation, that we can write the history of the Portuguese Ceramic Industry.
Ratings & Reviews
No reviews
Empty Star
Empty Star
Empty Star
Empty Star
Empty Star