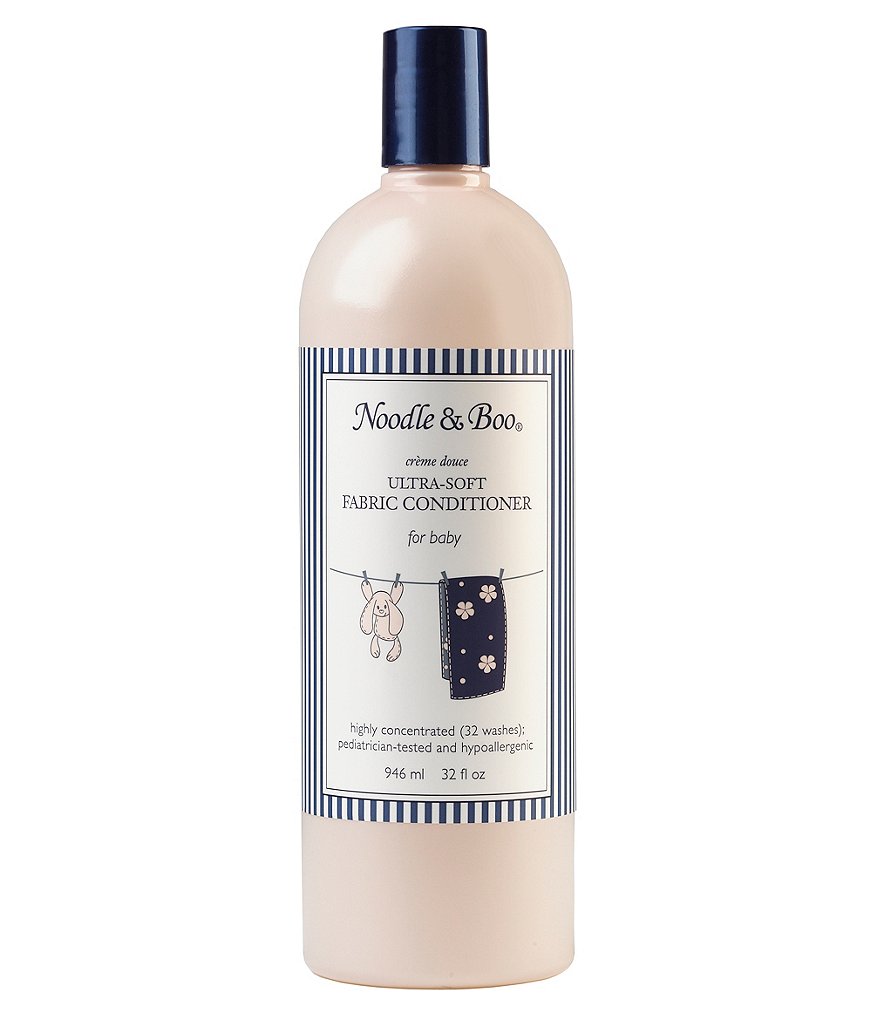 Description
From Noodle & Boo, this fabric conditioner features:Ultra-Soft Fabric Conditioner for baby; highly concentrated (32 washes);
pediatrician-tested and hypoallergenic; Signature Crème Douce Scent

Mild formula with naturally-derived sustainable softening oils, infuses cuddly goodness into every load, while helping to preserve the condition of babys dainties. Developed to decrease drying time, reduce wrinkles and eliminate static cling. Eco-friendly and biodegradable; nothing but goodness! Created without dyes, formaldehyde, phosphates, phthalates or 1.4-dioxane. N&B Signature Crème Douce Scent. Clinically-tested and Hypoallergenic. Made in USA.