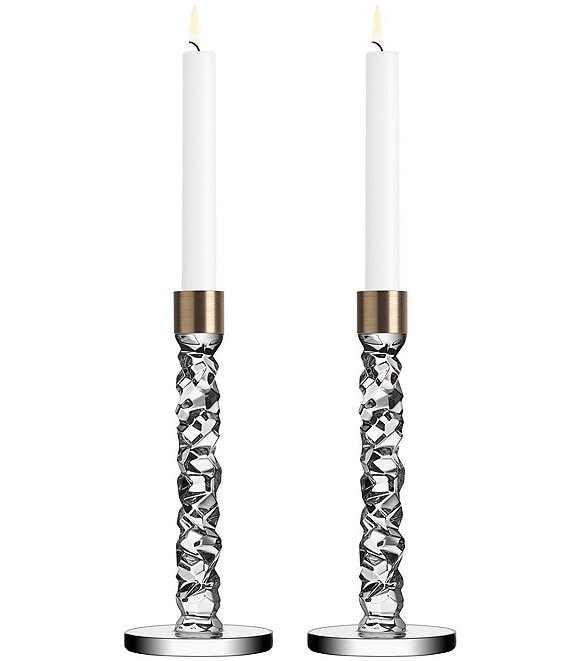 Orrefors
Carat Brass Candlestick, Set of 2
Full Star
Full Star
Full Star
Full Star
Full Star
1 Review
Soundly elegant. Lena Bergström's Carat Brass uses new techniques to create the genuine feel of cut diamonds. The distinctive design invokes a wonderful feeling as you gaze upon these beautifully cut crystal gemstones.
Crystal/Brass top
Set of 2 crystal candlestick
Handcrafted cut mimic the elegance of diamonds
Small approx. 4"W x 7.25"H
Medium approx. 4"W x 9.5"H
Large approx. 4.25"W x 11.75"H
Wipe clean
Candle not included
Each set sold separately
Imported.
Ratings & Reviews
5
Full Star
Full Star
Full Star
Full Star
Full Star