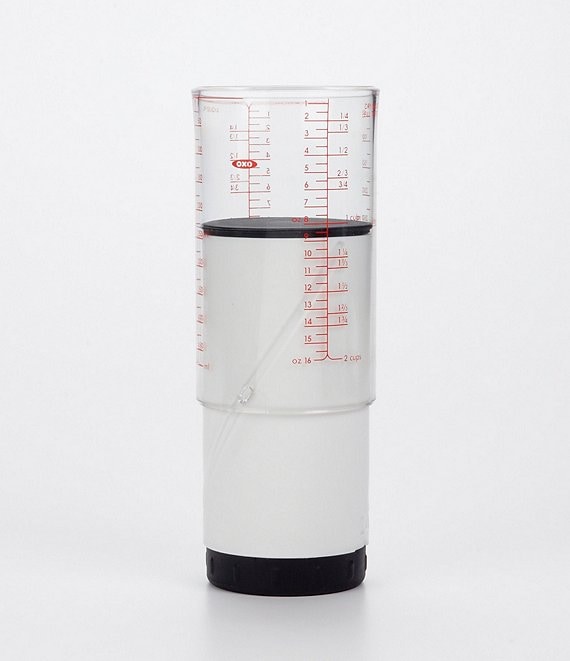 OXO
2-Cup Adjustable Measuring Cup
From OXO, this 2-cup adjustable measuring cup features:
internal track and comfortable turning knob allow plunger to adjust smoothly to desired measurement
plunger acts as a squeegee on inside of cup, getting out every last bit of sticky ingredients
can also be used for wet and dry ingredients, eliminating the need for multiple sizes of measuring cups and spoons
approx. 2-cup capacity
plastic
dishwasher safe
Imported.
At OXO, we look at everyday objects and activities and we see ways to make things simpler, easier, more thoughtfully designed–better.

We notice things. We notice pain points and pains-in-the-neck. We notice problems people don't realize are problems until we solve them. We see opportunities to improve a product or a process, or a part of everyday life, and we make things that make things better.

Our products make everyday life easier, in every room of your home. From cooking and baking to brewing and entertaining to cleaning and organizing, to everyday adventures with little ones.
Ratings & Reviews
No reviews
Rated 0 out of 5 stars
Rated 0 out of 5 stars
Rated 0 out of 5 stars
Rated 0 out of 5 stars
Rated 0 out of 5 stars