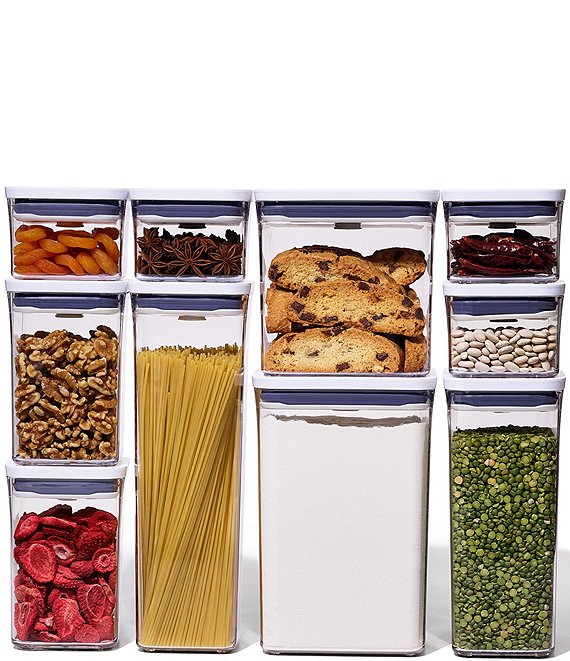 OXO
International 10-Piece POP Container Set
Description
Store flours, sugars, pasta, coffee, snack mix, nuts, candy and spices in these airtight and stackable containers from OXO International. This 10-piece set features a push-button mechanism that creates an airtight seal with just one touch. Designed for modular stacking so you can organize your counter top or pantry. Great for use in the office, sewing room playroom and more. Set includes:
one 4.0-quart container
one 2.5-quart container
one 2.4-quart container
one 2.1-quart container
two 0.9-quart containers
two 0.5-quart containers
two 0.3-quart containers
Silicone gasket is dishwasher safe. Hand wash other parts. BPA free.