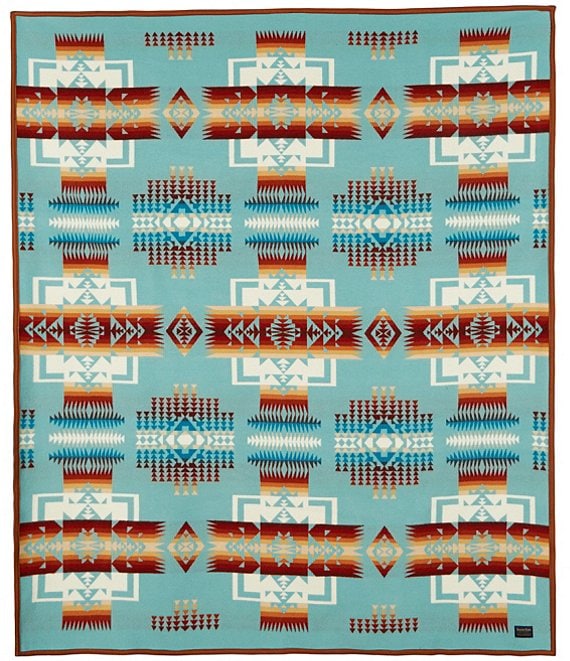 Pendleton
Chief Joseph Robe Blanket
Full Star
Full Star
Full Star
Full Star
Full Star
3 Reviews
The Chief Joseph pattern was designed in the early 1920s and continues to be one of Pendleton's most popular patterns. It commemorates the heroism of one of the Northwest's greatest Nez Peace warriors. This pattern is the oldest ongoing blanket produced by Pendleton. Its design is balanced with arrowheads symbolizing bravery and pointing in all directions of Mother Earth. This blanket is robe-sized, the size preferred by Native Americans for ceremonial purposes and wrapping about oneself as a robe.
From the Chief Joseph collection by Pendleton, this blanket robe features:
napped felt binding
approx. 64 x 80"
pure virgin wool/cotton
dry clean
Made in USA.
A portion of the proceeds from the sales of the new Chief Joseph blanket in Cherry will help support breast cancer awareness and treatment in the Native American community.
Ratings & Reviews
5
Full Star
Full Star
Full Star
Full Star
Full Star