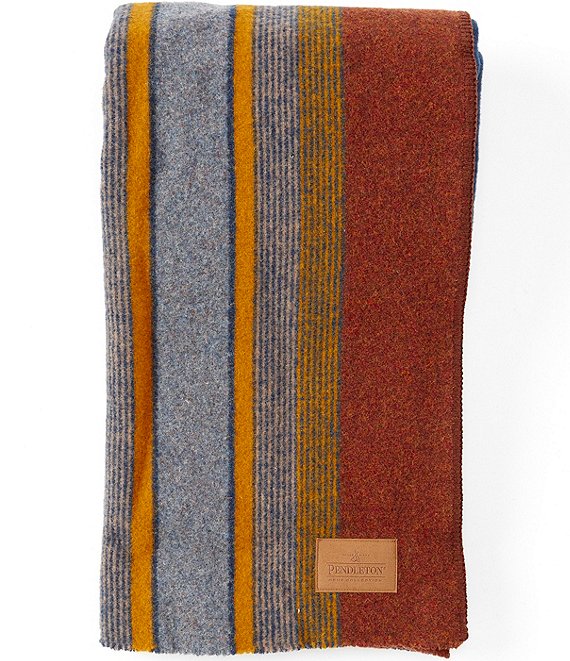 Pendleton
Wool Yakima Camp Throw
Full Star
Full Star
Full Star
Full Star
Full Star
1 Review
Stay warm with the Pendleton Yakima Mineral Umber Camp Throw. Camp blankets were originally used by shepherds to brave the elements of the Pacific Northwest - right where our rugged wool versions are still woven today. These smaller sized blankets make a great gift for outdoor enthusiasts.
From Pendleton, this throw features:
Pure virgin wool/cotton
Vertical stripes
Approx. 54" x 66"
Fabric woven in American mills
Dry clean
Made in the USA.
Ratings & Reviews
5
Full Star
Full Star
Full Star
Full Star
Full Star