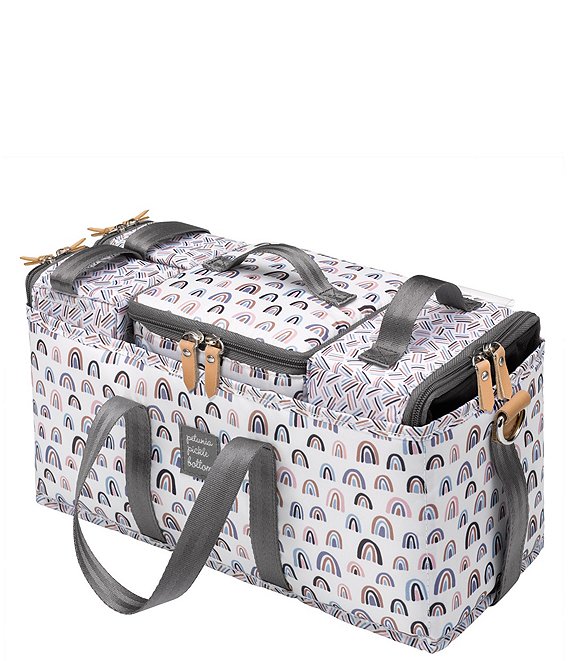 From Petunia Pickle Bottom, this kit features:
Deluxe Kit includes 2 Mini Pixels, 1 Midi Pixel, 1 Cool Pixel, and 1 Grid Caddy
3-in-1 Grid Caddy helps organize the stroller, the bag, or the home/nursery
Open caddy features 4 sections for Pixels and necessities of varying sizes
Pixels feature zip-around openings and mesh tops for easy visibility
Grid features wide side handles for hand-transport, and is designed to fit inside Inter-Mix Backpack and Axis Backpack (sold separately)
Integrated straps attach Grid Caddy to stroller, and discreetly attach to the base of the caddy when not in use.
Machine washable
Grid Caddy: approx. 12"L x 5"W x 5.5"H, Weight: approx. 7.8 oz.
Midi Pixel: approx. 6"L x 5.6"W x 3"H, Weight: approx. 1.8 oz.
Mini Pixel: approx. 2.5"L x 5.5"W x 3.25"H, Weight: approx. 1.3 oz.
Cool Pixel: approx. 5.5"L x 5.5"W x 5.5"H, Weight: approx. 2.2 oz.
Imported.
DMS: 0412 275 XFDX-646-00
Ratings & Reviews
No reviews
Empty Star
Empty Star
Empty Star
Empty Star
Empty Star