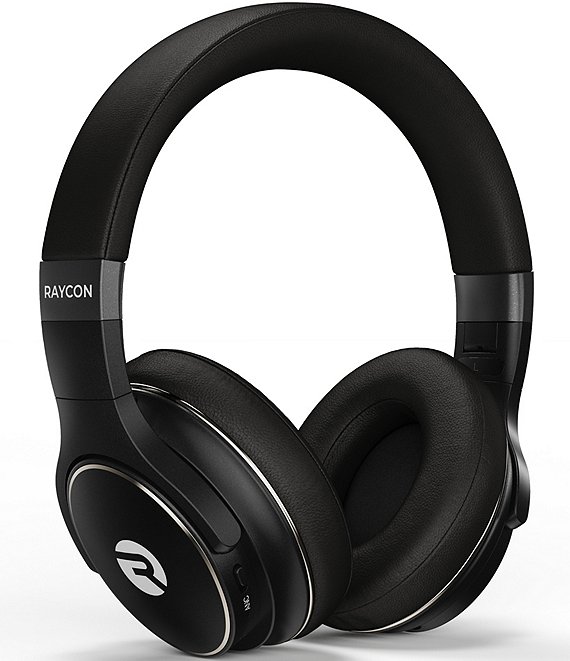 Raycon
The Everyday Wireless Bluetooth Over Ear Headphones
Rated 5 out of 5 stars
Rated 5 out of 5 stars
Rated 5 out of 5 stars
Rated 5 out of 5 stars
Rated 5 out of 5 stars
2 Reviews
Rated 5 out of 5 stars
From Raycon, these Wireless Bluetooth Over Ear Headphones feature:
Lightweight adjustable headband
Soft rotating earpads
Water-resistant with IPX4 grade protection
Foldable and portable
Active Noise Cancellation
Uses Qualcomm chipsets to create sound waves that mirror outside noise, cancelling out the ambient sound without compromising the source audio
Built in Microphone
Hi-Res Audio
Fitted with 40 mm drivers that deliver premium sound with deep and full bass
22 hours of battery life on a single charge. 15 minutes charge for 2 hours of playback
Compatible with most Bluetooth enabled devices regardless of brand
Comes with a 3.5mm audio AUX cable
Easy 2 Step Pairing with Bluetooth
33 Ft Range
Each sold separately
Imported.
What do you get when you mix platinum selling artists, tastemakers and tech nerds who are tired of spending too much on high quality audio products? You get Raycon. A company founded to show the world that premium sound can be affordable. We're not big tech. However, we're making a giant impact by designing products that put people first. They've got the sound you want, the comfort you need and the price you can handle. We are Raycon, and this is the end of audio as you know it.
Ratings & Reviews
5
Rated 5 out of 5 stars
Rated 5 out of 5 stars
Rated 5 out of 5 stars
Rated 5 out of 5 stars
Rated 5 out of 5 stars