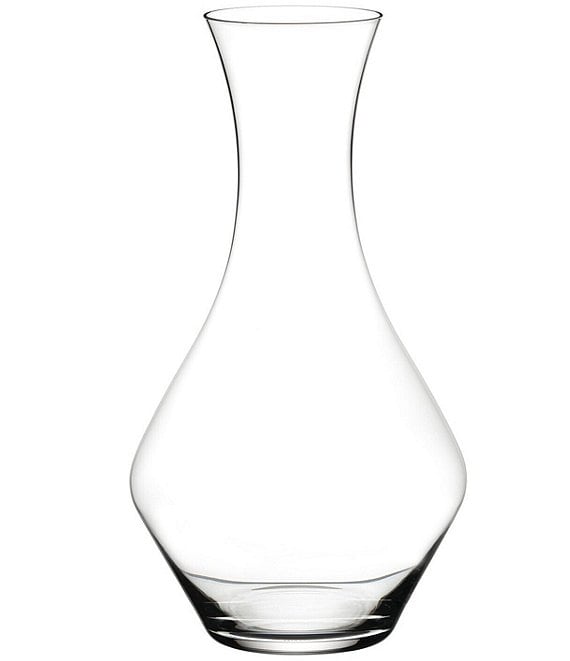 Riedel
Cabernet Magnum Decanter
The machine-made decanter distinguishes by an elegant and complex design. RIEDEL whole-heartedly believes all wines - young and old, red, white or sparkling - can be enhanced by decanting.
Fine Crystal
Dishwasher safe
Approx. 11"; capacity 59-oz.
Imported.
With a history of innovation dating back to 1756, the RIEDEL brand is a world leader for a reason. Purchasing a RIEDEL product means an investment into a product explicitly designed to bring greater enjoyment to wine, champagne, spirits and cocktails, backed by decades of research and development.
Ratings & Reviews
No reviews
Rated 0 out of 5 stars
Rated 0 out of 5 stars
Rated 0 out of 5 stars
Rated 0 out of 5 stars
Rated 0 out of 5 stars