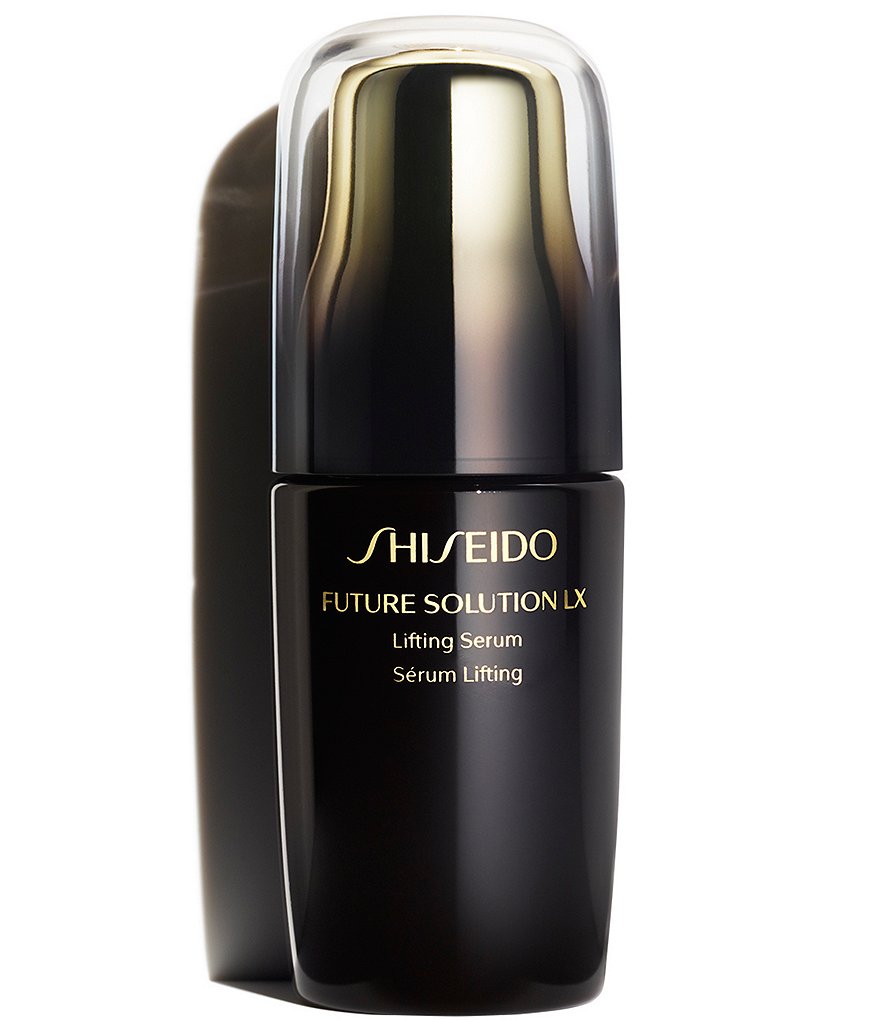 Shiseido
Future Solution LX Intensive Firming Contour Serum
Description
An intensive serum for the face and neck that helps give skin a firmer look and provides an immediate tightening effect for smooth-looking, supple skin and a more sculpted appearance. Long-lasting intense moisture minimizes the appearance of fine lines.
Contains the SkingencellEnmei, Shiseido's proprietary youth prolonging ingredient. Formulated with Licorice Extract and Okura Extract for a more youthfully tightened look when used along with Shiseido's regenerating massage.
How to Use:
For Face: Use every morning and night, after balancing skin. Pump once into the palm of your hand and apply the serum to the cheeks, forehead, nose and chin. Smooth the serum gently all over the face, including the jawline, moving from the center of the face outward.
For Neck: Pump once into the palm of your hand and, using both palms, blend into the skin in upward movements, starting from the base of the neck.
Additional massage techniques:
Lift up massage: Use a bit of serum to help your fingers glide easily over skin.

Apply upward pressure with both thumbs, starting below the chin and ending below the ears. Repeat 6 times.
Place 4 fingers of each hand on your chin and move them upward toward the temples, so both palms of hands fit over the cheeks, and then lift them. Repeat 6 times.

Lift up exercises: Open your eyes wide while looking in the mirror.

Pull your lips to the left to stretch the right cheek, and hold for 10 seconds.
Pull your lips to the right to stretch the left cheek, and hold for 10 seconds.
Smiling pose: stretch the corners of your mouth outward and hold for 10 seconds.
1.69 oz./50 ml