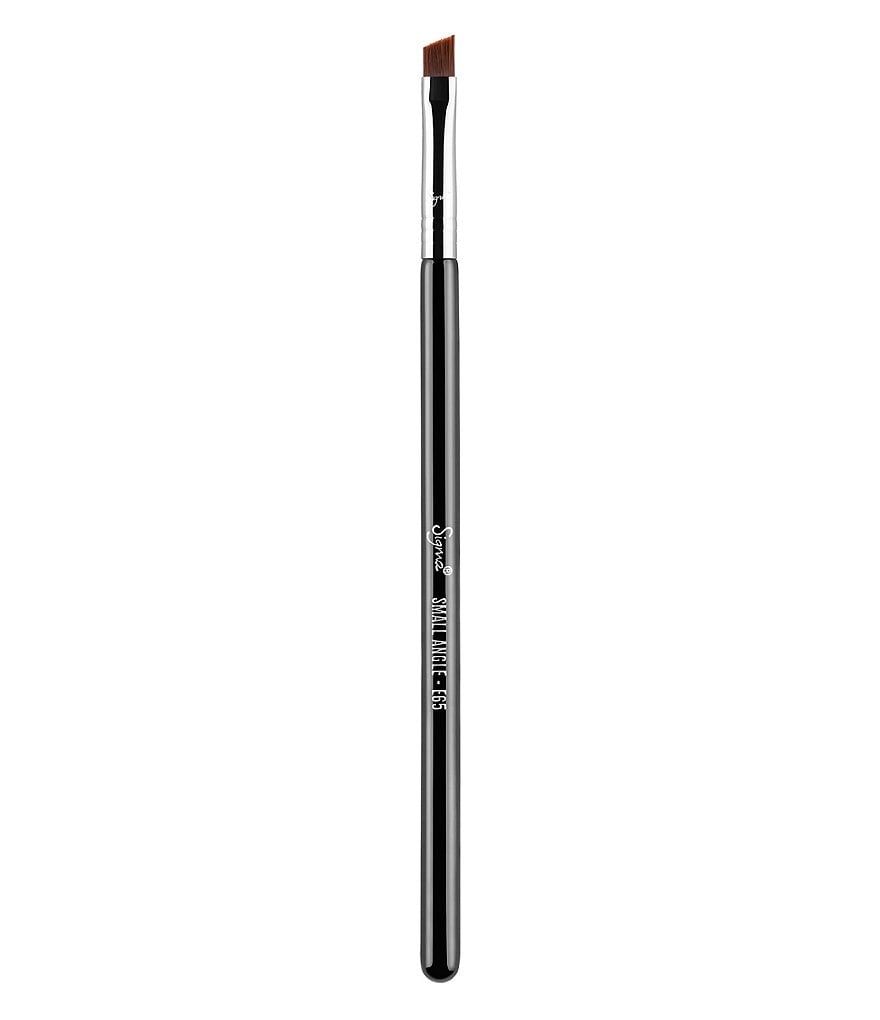 Description
The E65 Small Angle features a sharp, slanted edge with synthetic fibers to create a smooth and even application of product for controlled winged liner, if desired.
Unique Feature:
Angled, thin and firm head
Function:
Create precise lining
Recommended Use:
Moves fluidly and easily across the upper and lower lash lines. Use with gel, cream or powder liners.
Additional Features:
Create a crisp line on the upper or lower lash line.  
Fill in the brows with powder or gel.  
Apply concealer to edge of lips for clean up.