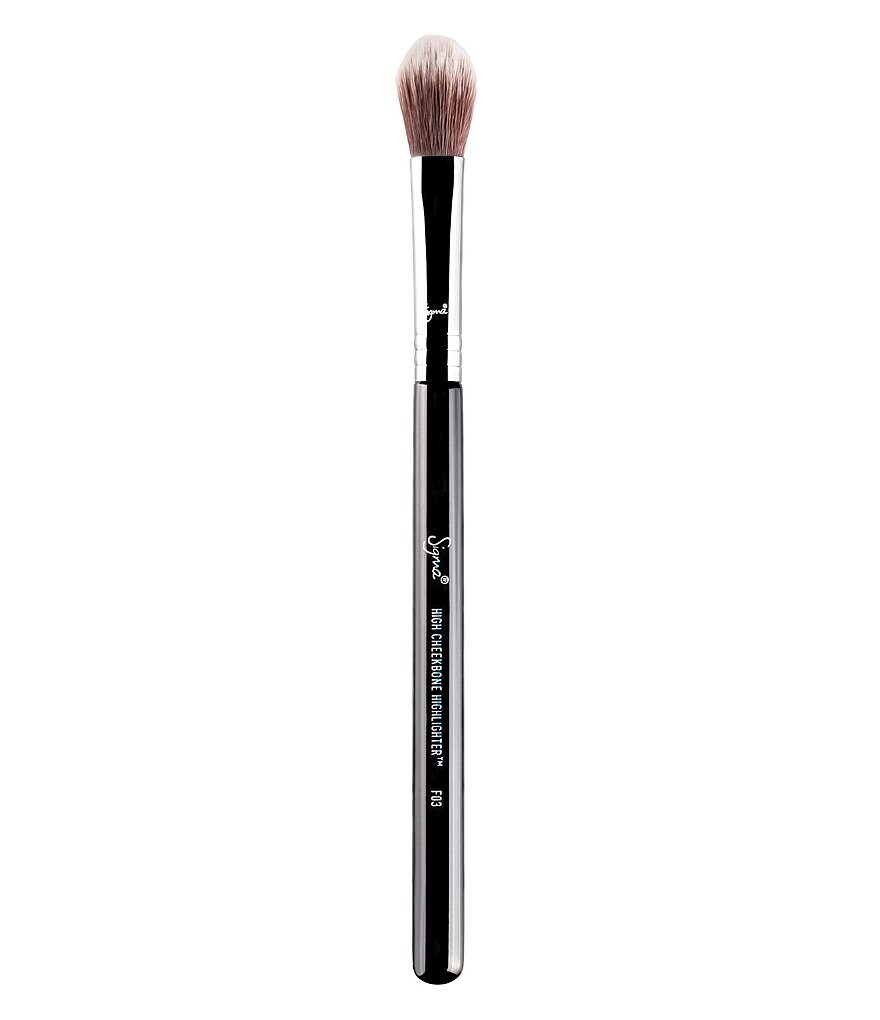 Sigma Beauty
F03 - High Cheekbone Highlighter
Description
The F03 Cheekbone Highlighter™ features fluffy but firm beveled Sigmax® fibers. Achieve perfectly blended cream or powder highlighting on the cheekbones and high planes of the face.

Unique Feature: Beveled Sigmax® fibers

Function: Blended highlighting

Recommended Use: Apply and buff cream and powder highlighter down the nose, chin and cheekbones.

Additional Features: Apply your favorite shimmer cream or set under-eye concealers.