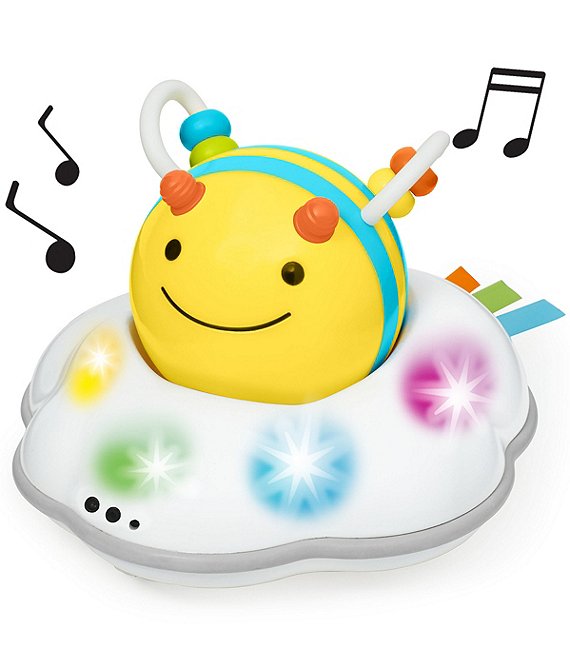 Skip Hop
Muscial Bee Crawl Toy
Full Star
Full Star
Full Star
Full Star
Half Star
54 Reviews
From Skip Hop, this toy features:
Ages 5m+
Two-in-one developmental toy encourages crawling with lights, music and movement
Three stages of play encourage: discover and exploration, motor skills and sensory development
Stage 1 (Pre-Crawling): Easy-to-hold bee rattle wobbles but wont fall over
Stage 2 (Beginner Crawlers): Cloud moves in circular pattern and stays close so new crawlers dont have to go far
Stage 3 (Advanced Crawlers): Cloud moves in random pattern to encourage chasing
Removable Bee features moveable beads and rubberized details for teething
Cloud spins in place when bee is removed
Colorful lights and music reward baby for crawling
Sensor helps toy avoid obstacles
Size (inches): 5.5l x 5.5w x 4h; (cm): 14l x 14w x 10h
Imported.
*Returns not accepted on any opened, used, or defective product. Contact manufacturer directly for further defective products/parts.
Ratings & Reviews
4.07
Full Star
Full Star
Full Star
Full Star
Half Star