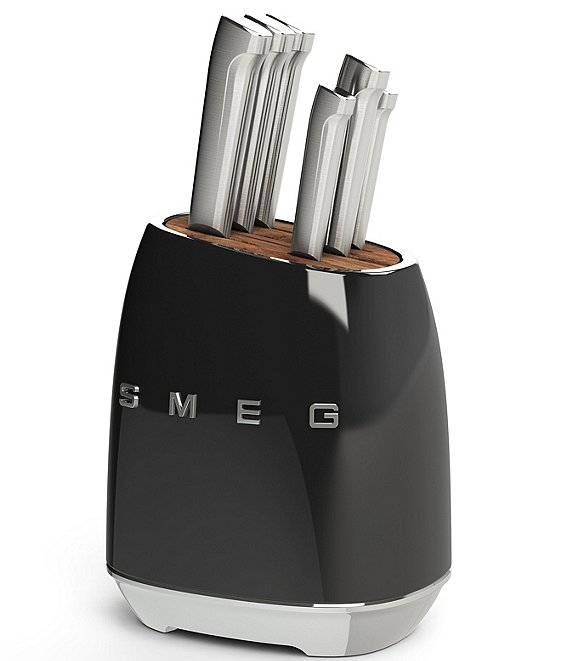 Smeg
7-Piece Knife and Block Set
From Smeg, this 7-piece knife and block set features:
Natural acacia wood knife block with easy-clean powder-coated carbon steel exterior
Anti-slip grip bottom
Knife blades made from quality German stainless steel
Polished stainless steel handles
Hand wash recommended
Set includes:
Vegetable Knife - approx. 3.14" blade
Utility Knife - approx. 5.11" blade
Meat Knife - approx. 5.90" blade
Santoku Knife - approx. 7.06" blade
Bread Knife - approx. 7.48" blade
Chef's Knife - approx. 7.48" blade
6-slot knife block - approx. 13.5"L x 7.6"W x 6"H
Imported.
Smeg, (Smalterie Metallurgiche Emiliane Guastalla), was founded in 1948 by Vittorio Bertazzoni. Smeg offers a unique range of distinctive appliances, born from a collaboration with leading architects of the world.

Not just products. Creations.
Ratings & Reviews
No reviews
Rated 0 out of 5 stars
Rated 0 out of 5 stars
Rated 0 out of 5 stars
Rated 0 out of 5 stars
Rated 0 out of 5 stars