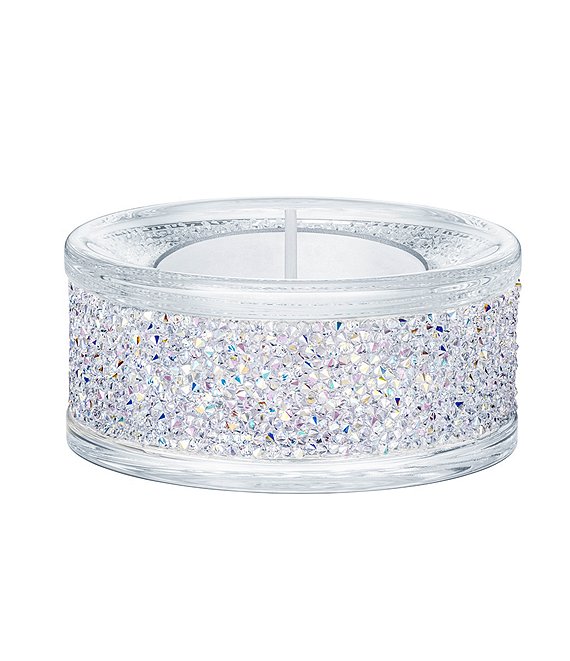 Swarovski
Shimmer Tea Light Holder
Full Star
Full Star
Full Star
Full Star
Full Star
1 Review
Shimmer Tea Lights are great to create a festive atmosphere, or give as a gift for any occasion.
Embellished with hundreds of Swarovski crystals in the Crystal Rock technique
It will house any standard tea light candle
Approx. dimensions 1.125" x 2.625" x 2.625"
Decoration object; Not a toy; Not suitable for children under 15
Imported.
Ratings & Reviews
5
Full Star
Full Star
Full Star
Full Star
Full Star