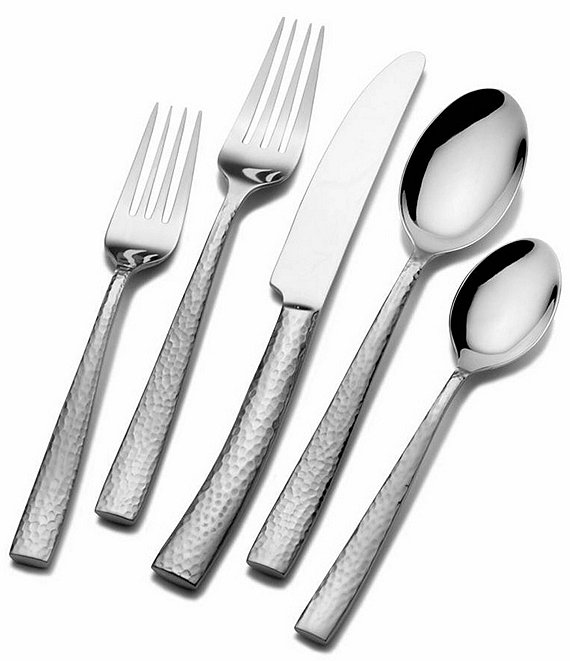 Towle Silversmiths
Texture 20-Piece Stainless Steel Flatware Set
From Towle Silversmiths, this flatware set features:
18/0 stainless steel
Textured detail
Dishwasher safe
This 20-Piece set includes service for four (4), 4 each of:
Salad forks
Dinner forks
Dinner knifes
Dinner spoons
Teaspoons
Imported.
Celebrate all of your meals in style with fashion-forward Towle sterling silver. Founded in 1690 in Massachusetts, the elite artisans at Towle Silversmiths are redefining the classics, handcrafting exquisite sterling silver with exceptional quality balanced with form and function. Choose from a variety of extraordinary styles—from sleek and sophisticated to classic designs—that coordinate impeccably with every interior design scheme. Each of them are stunning enough for entertaining yet perfectly practical for everyday use.
Ratings & Reviews
No reviews
Rated 0 out of 5 stars
Rated 0 out of 5 stars
Rated 0 out of 5 stars
Rated 0 out of 5 stars
Rated 0 out of 5 stars