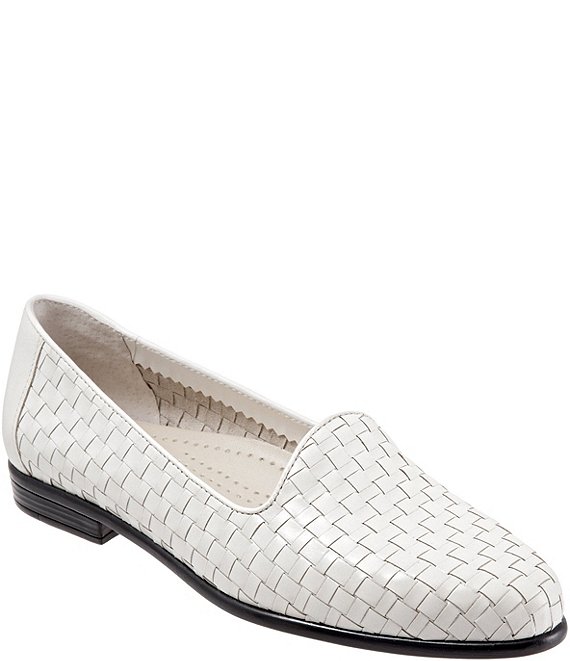 Trotters
Liz Woven Leather Slip-On Loafers
Rated 4.09 out of 5 stars
Rated 4.09 out of 5 stars
Rated 4.09 out of 5 stars
Rated 4.09 out of 5 stars
Rated 4.09 out of 5 stars
11 Reviews
Rated 4.09 out of 5 stars
From Trotters, the Women's Liz woven loafers feature:
basketweave leather upper
slip-on styling
unlined construction
Soft cloth lining on the vamp
Cushioned polyurethane footbed with stitchless embossed design
Lightweight flexible rubberized sole
approx. 0.625" stacked heel
Imported.
From its very beginning in 1935, Trotters has been dedicated to creating high-quality women's footwear with appealing looks and exceptional comfort. The unique comfort of Trotters begins with our careful choice of materials: the softest leathers, high-tech cushioning and flexible soles. And unlike many companies, we develop a separate last (the form around which the leather is shaped) for each size and width. So every pair feels like it was made just for you.
Ratings & Reviews
4.09
Rated 4.09 out of 5 stars
Rated 4.09 out of 5 stars
Rated 4.09 out of 5 stars
Rated 4.09 out of 5 stars
Rated 4.09 out of 5 stars