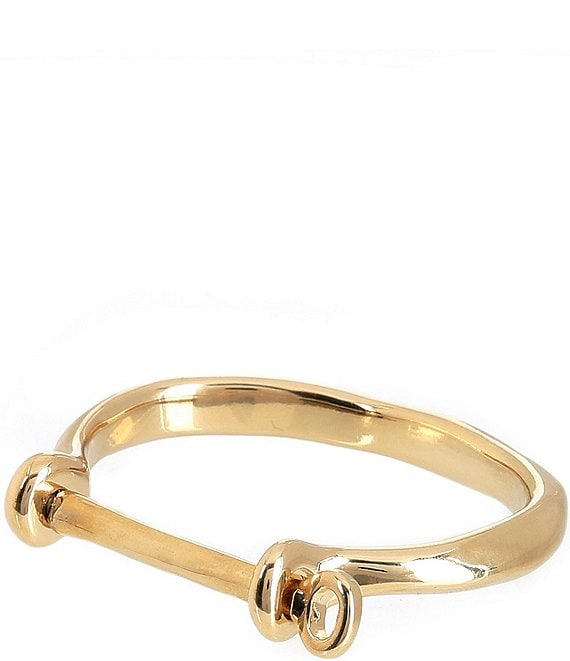 UNOde50
Estas Grillado Bracelet
Full Star
Full Star
Full Star
Full Star
Full Star
3 Reviews
Each UNOde50 piece is unique. Designed and manufactured at its headquarters in Madrid, all products are handcrafted in Spain. All of our jewelry is made of a special metal alloy. The pieces are then plated with silver or 18K gold. All jewelry is hypoallergenic and nickel free.
Rigid gold plated bracelet with an original horseshoe shape and with a shackle clasp
A design created by UNOde50
Made in Spain 100% by hand
1 Year Warranty
Imported.
DMS: 0245 045 PUL1245ORO00
Ratings & Reviews
5
Full Star
Full Star
Full Star
Full Star
Full Star