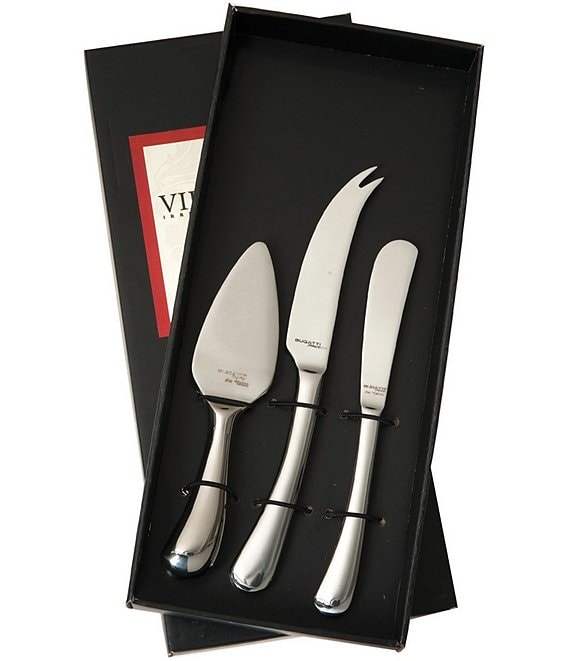 VIETRI
Settimocielo Boxed Cheese Knife Set
From VIETRI, this set features:
Set of 3
Settimocielo collection
Made of the highest quality 18/10 stainless steel
Features soft and elegant lines that are absolutely stunning
Gifted boxed
Handcrafted in Italy
Approx. 6.75" L - 8.75" L
Dishwasher safe
Imported.
When Susan, Frances, and their mother, Lee Gravely, took their first trip to Italy in 1983, they fell in love with the Italian culture. During their stay at the San Pietro Hotel in Positano, they went to lunch and found themselves captivated by the hotel's colorful, handcrafted dinnerware. The next day they arranged to meet the artisans at a nearby factory in the town of Vietri sul Mare. As they watched the artisans paint, glaze, and fire each piece by hand, they were inspired to share the treasure they had discovered. The Gravelys returned home with an array of pieces with mixed patterns all related to nature. The collection would become known as Campagna, VIETRI's flagship dinnerware.
Ratings & Reviews
No reviews
Rated 0 out of 5 stars
Rated 0 out of 5 stars
Rated 0 out of 5 stars
Rated 0 out of 5 stars
Rated 0 out of 5 stars