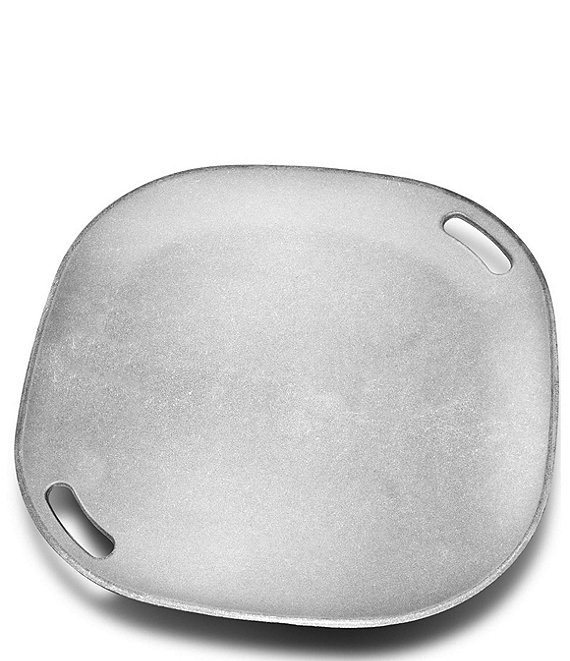 Wilton Armetale
Gourmet Grillware Pizza Serving Tray
Rated 4.5 out of 5 stars
Rated 4.5 out of 5 stars
Rated 4.5 out of 5 stars
Rated 4.5 out of 5 stars
Rated 4.5 out of 5 stars
2 Reviews
Rated 4.5 out of 5 stars
Formal to casual, stylish to rustic, each piece we craft is designed to capture the spirit of your life. Able to withstand temperatures up to 1000°F, Wilton Armetale® Serveware is ideal for your cooking needs. Food stays hot longer and perfect for oven, stove or grill. Designed and crafted by hand, these beautiful products were made to last a lifetime. The Pizza Tray has tailgate written all over it. Grill anything at your next game day party or family cookout. Grill pizza, nachos, vegetables, breakfast and more with this durable grill tray.
Metal is 100% recycled, food-safe, aluminum-based alloy metal
Will not rust, break, crack, or chip under normal usage
Temperatures up to 1000°F retains heat and allows food to stay hot longer
Cook in dish and take to your table
Designed specifically for grill and can also be used on the stovetop or oven
Hand wash
Approx. 15.25" square
Imported.
Ratings & Reviews
4.5
Rated 4.5 out of 5 stars
Rated 4.5 out of 5 stars
Rated 4.5 out of 5 stars
Rated 4.5 out of 5 stars
Rated 4.5 out of 5 stars