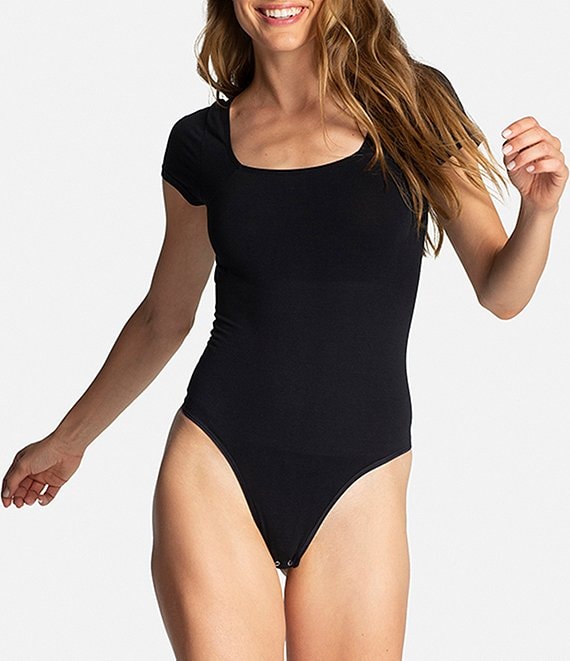 Yummie
Annette Square Neck Cap Sleeve Shaping Bodysuit
From Yummie, this bodysuit features:
Knit in shaping panel at tummy
Square neckline
Cap sleeves
Level 3 medium compression
2-rows of snap closure at gusset for adjustable fit
Comfortable side seam free construction
Thong back
Step in or pullover construction
Cotton/nylon/spandex
Hand wash/line dry
Imported.
We are Yummie. We're a hug, not a squeeze. No matter where you are or what you're doing, we embrace your curves, we embody your shape, and we empower you to be... YOU! We take pride in celebrating your silhouette. We're here to boost your confidence. With Yummie on your side, not only will you look your best, but more importantly, you'll feel your best.
Ratings & Reviews
No reviews
Rated 0 out of 5 stars
Rated 0 out of 5 stars
Rated 0 out of 5 stars
Rated 0 out of 5 stars
Rated 0 out of 5 stars