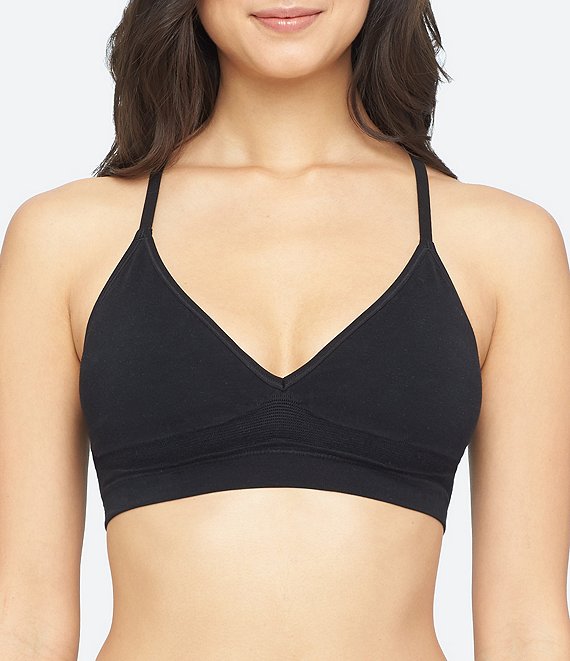 Yummie
Emmie Comfortably Fit Seamless T-Back Bralette
Rated 3.67 out of 5 stars
Rated 3.67 out of 5 stars
Rated 3.67 out of 5 stars
Rated 3.67 out of 5 stars
Rated 3.67 out of 5 stars
3 Reviews
Rated 3.67 out of 5 stars
From Yummie by Heather Thomson, this bralette features:
Outlast® fabrication that absorbs body heat, storing it when you're hot and releasing it when you're cold
V-bustline
Adjustable straps
Shirred cups with removable cups
T-back
Band designed to stay anchored on the body for support
pullover construction
Tencel/nylon/spandex
Machine wash
Imported.
We are Yummie. We're a hug, not a squeeze. No matter where you are or what you're doing, we embrace your curves, we embody your shape, and we empower you to be... YOU! We take pride in celebrating your silhouette. We're here to boost your confidence. With Yummie on your side, not only will you look your best, but more importantly, you'll feel your best.
Ratings & Reviews
3.67
Rated 3.67 out of 5 stars
Rated 3.67 out of 5 stars
Rated 3.67 out of 5 stars
Rated 3.67 out of 5 stars
Rated 3.67 out of 5 stars