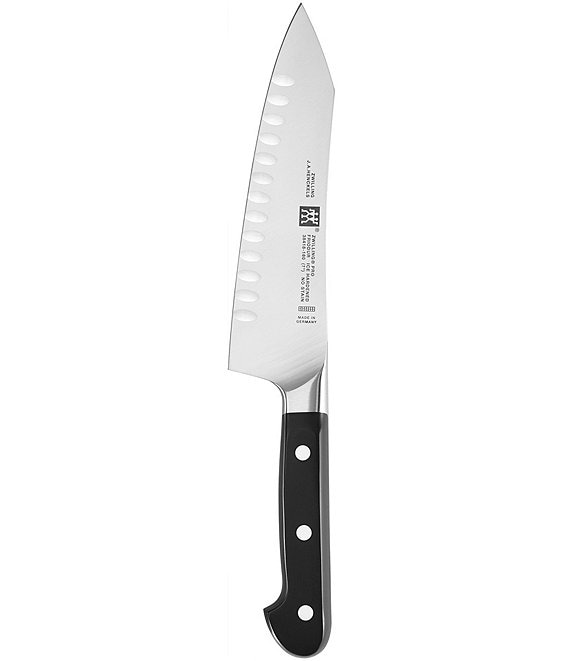 Zwilling
J.A. Henckels 7" Hollow Edge Rocking Santoku Knife
Full Star
Full Star
Full Star
Full Star
Half Star
102 Reviews
From Zwilling J.A. Henckels, this knife features:
The innovative curved bolster is an extension of the hand, supporting the professional grip with thumb and index finger on the blade
The curved blade supports both classic Western circular or rocking cuts and Asian-style chopping cuts
Manufactured in Germany
Precision-forged from a single piece of proprietary special formula steel, the SIGMAFORGE knives have an exceptionally sturdy, balanced and flexible blade
Hand wash
Imported.
We have been connecting people through the joy of cooking for 290 years. With high-quality products, innovative new products and inspiration for the kitchen, we lay the foundation for cooking with passion. Thanks to our long tradition and ever-increasing range of products, we have the know-how to keep inspiring you, even after all these years.
Ratings & Reviews
4.89
Full Star
Full Star
Full Star
Full Star
Half Star