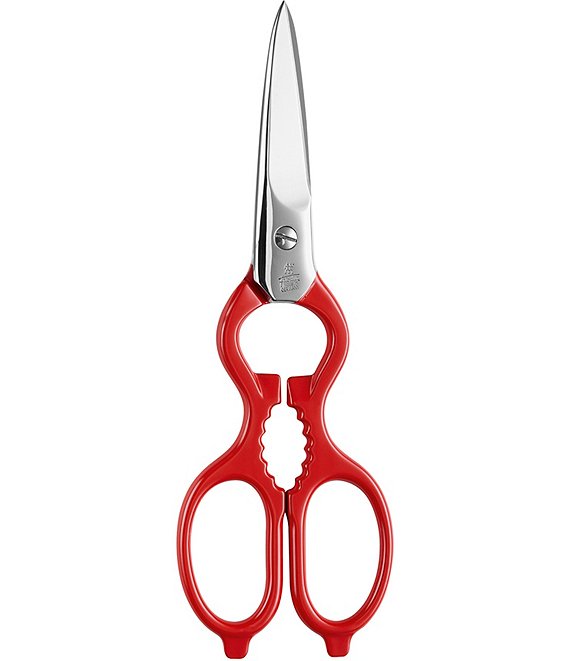 Zwilling
J.A. Henckels Multi Purpose Kitchen Shears
Rated 4.72 out of 5 stars
Rated 4.72 out of 5 stars
Rated 4.72 out of 5 stars
Rated 4.72 out of 5 stars
Rated 4.72 out of 5 stars
36 Reviews
Rated 4.72 out of 5 stars
From Zwilling J.A. Henckels, these kitchen shears feature:
Forged steel blades
Functions as a bottle cap opener, screw cap opener, and jar lid lifter
Durable, heavy construction
Dishwasher safe
Imported.
We have been connecting people through the joy of cooking for 290 years. With high-quality products, innovative new products and inspiration for the kitchen, we lay the foundation for cooking with passion. Thanks to our long tradition and ever-increasing range of products, we have the know-how to keep inspiring you, even after all these years.
Ratings & Reviews
4.72
Rated 4.72 out of 5 stars
Rated 4.72 out of 5 stars
Rated 4.72 out of 5 stars
Rated 4.72 out of 5 stars
Rated 4.72 out of 5 stars