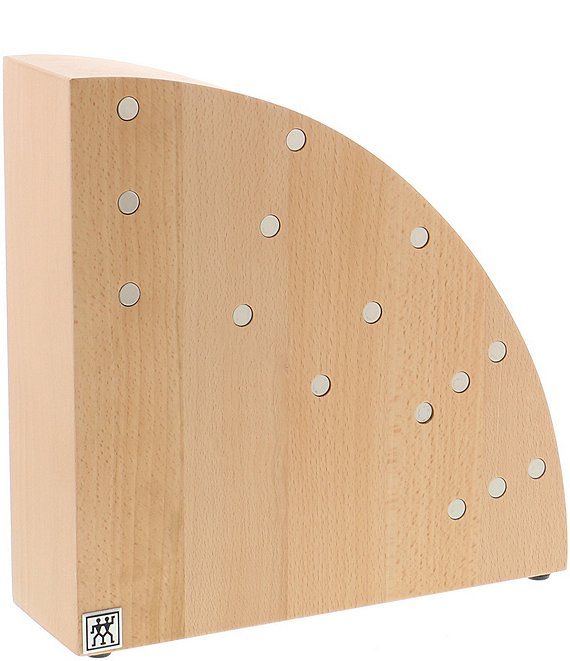 Zwilling
J.A. Henckels Round Italian Magnetic Block
Rated 4.36 out of 5 stars
Rated 4.36 out of 5 stars
Rated 4.36 out of 5 stars
Rated 4.36 out of 5 stars
Rated 4.36 out of 5 stars
11 Reviews
Rated 4.36 out of 5 stars
From Zwilling J.A. Henckels, this magnetic easel features:
Crafted by skilled artisans - over 24 fabrication steps
Environmentally and energy-efficient production facility
Solid beech wood selected from sustainable forests
Wood is protected by a food-safe finish and stain-resistant treatment
Knife blocks fit up to 10 knives
Imported.
We have been connecting people through the joy of cooking for 290 years. With high-quality products, innovative new products and inspiration for the kitchen, we lay the foundation for cooking with passion. Thanks to our long tradition and ever-increasing range of products, we have the know-how to keep inspiring you, even after all these years.
Ratings & Reviews
4.36
Rated 4.36 out of 5 stars
Rated 4.36 out of 5 stars
Rated 4.36 out of 5 stars
Rated 4.36 out of 5 stars
Rated 4.36 out of 5 stars