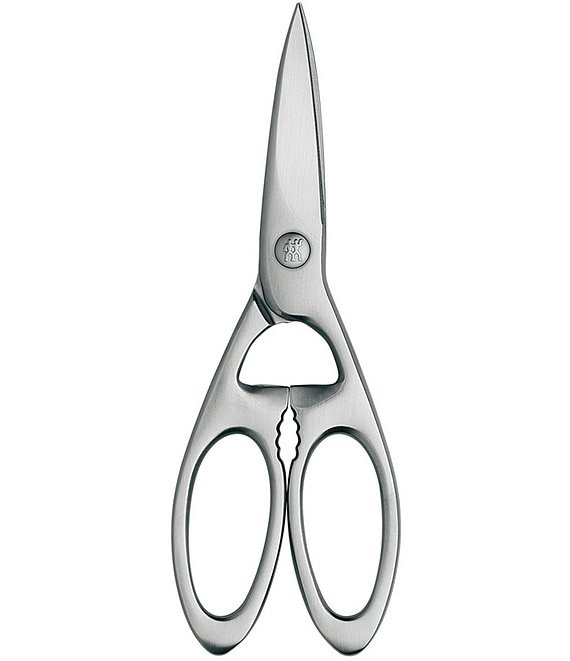 Zwilling
J.A. Henckels Twin Select Kitchen Shears
Rated 4.69 out of 5 stars
Rated 4.69 out of 5 stars
Rated 4.69 out of 5 stars
Rated 4.69 out of 5 stars
Rated 4.69 out of 5 stars
39 Reviews
Rated 4.69 out of 5 stars
Whether snipping herbs, cutting foods or safely opening packages, these shears are up to the task. Micro-serrations allow for precise cuts. From Zwilling J.A. Henckels, these kitchen shears feature:
The strong, hand honed blades with micro-serration cut precisely
Twin Select Kitchen Shears are a perfect example of perfect design and function
Dishwasher safe
Imported.
We have been connecting people through the joy of cooking for 290 years. With high-quality products, innovative new products and inspiration for the kitchen, we lay the foundation for cooking with passion. Thanks to our long tradition and ever-increasing range of products, we have the know-how to keep inspiring you, even after all these years.
Ratings & Reviews
4.69
Rated 4.69 out of 5 stars
Rated 4.69 out of 5 stars
Rated 4.69 out of 5 stars
Rated 4.69 out of 5 stars
Rated 4.69 out of 5 stars