Dillard's Boyton Beach Mall in Boynton Beach, Florida
0513
Store Information
Clearance Center

Phone:

(561) 732-4285
Rolman P. Bermudez, Store Manager
This Week's Hours
| | | |
| --- | --- | --- |
| Monday | (05/23/2022) | CLOSED |
| Tuesday | (05/24/2022) | 12:00 PM - 7:00 PM |
| Wednesday | (05/25/2022) | 12:00 PM - 7:00 PM |
| Thursday | (05/26/2022) | 12:00 PM - 7:00 PM |
| Friday | (05/27/2022) | 12:00 PM - 7:00 PM |
| Saturday | (05/28/2022) | 12:00 PM - 7:00 PM |
| Sunday | (05/29/2022) | 12:00 PM - 6:00 PM |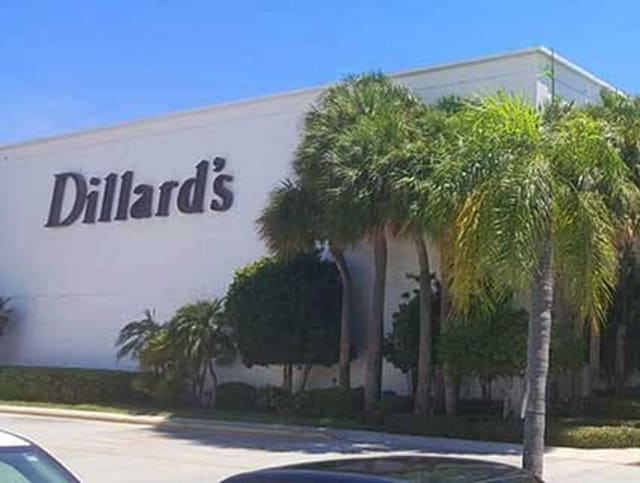 Learn about careers at Dillard's
Upcoming events at Boyton Beach Mall
New Lower Price
We have New Lower Price Clearance Store wide! Including, but not limited to Select: Highlights include Men's Pants at $14.99, Ladies Dresses at $19.99, and an Assortment of Home Goods from $4.99 to $19.99.
Featured Shop
Make sure to stop by our Memorial Day Shops located throughout the Store for more style inspiration.
New Arrivals
We are excited to announce New Arrivals! Highlights include Ladies Handbags, Men's Shoes, and Kids Outerwear.