Dillard's Music City Mall Lewisville in Lewisville, Texas
0509
Store Information
This Week's Hours
| | | |
| --- | --- | --- |
| Thursday | (12/02/2021) | 12:00 PM - 7:00 PM |
| Friday | (12/03/2021) | 12:00 PM - 7:00 PM |
| Saturday | (12/04/2021) | 12:00 PM - 7:00 PM |
| Sunday | (12/05/2021) | 12:00 PM - 6:00 PM |
| Monday | (12/06/2021) | CLOSED |
| Tuesday | (12/07/2021) | 12:00 PM - 7:00 PM |
| Wednesday | (12/08/2021) | 12:00 PM - 7:00 PM |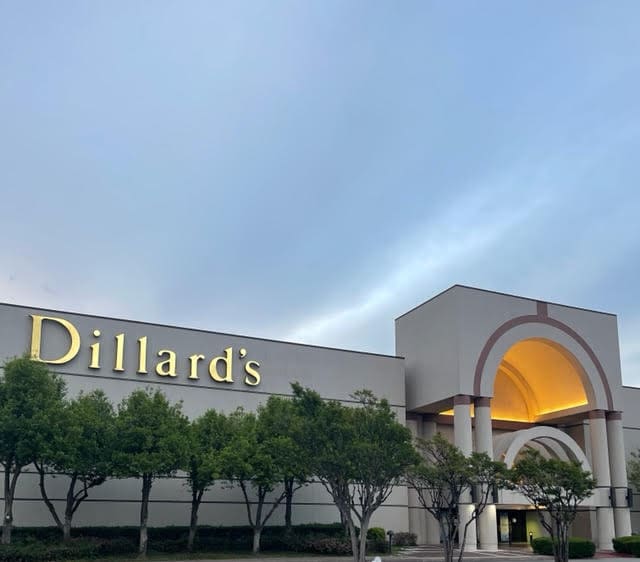 Learn about careers at Dillard's
Upcoming events at Music City Mall Lewisville
Exclusive Markdowns!!
12/01/21 LADIES DECEMBER MARKDOWNS!! We have taken over $500,000 in NEW LOWER PRICE MARKDOWNS, THROUGHOUT THE STORE! LOOK FOR YELLOW, PURPLE AND GREEN TICKETS! We have received over $1,500,000 in NEW arrivals this month! Shops designer apparel brands at 65% off the original retail price! We are stocked with THOUSANDS of ladies and Junior DRESSES, over 23,000 PAIRS OF LADIES SHOES, and HUNDREDS OF MEN' SHOES. Coats are available for Mens, Ladies, Juniors & Kids! (Big & Tall Sizing & Plus Size Coats are in Stock!) Handbag MUST-HAVES from Michael Kors, Hammitt, Coach, Antonio Melani, The Sak, Hobo, Jessica Simpson, Kate Landry, Kate Spade, and Kurt Geiger are AVAILABLE! Housewares, Glassware, and candles have finally made their way to our store, shop different scents at an incredible price!! ALL SALES ARE FINAL, NO RETURNS, NO EXCHANGES, NO ADJUSTMENTS! --
Housekeeping Associate Needed
Off from school for the holidays? We are looking for a housekeeping associate for our Lewisville Dillard's location. Light housekeeping duties, must be available for weekend scheduling. This is a Part-Time position. Apply in-store or online! www.dillards.com/careers or in-store at 2401 S Stemmons Fwy, Lewisville, TX.