Dillard's University Square in Tampa, Florida
0512
Store Information
This Week's Hours
| | | |
| --- | --- | --- |
| Saturday | (05/15/2021) | 12:00 PM - 7:00 PM |
| Sunday | (05/16/2021) | 12:00 PM - 6:00 PM |
| Monday | (05/17/2021) | CLOSED |
| Tuesday | (05/18/2021) | 12:00 PM - 7:00 PM |
| Wednesday | (05/19/2021) | 12:00 PM - 7:00 PM |
| Thursday | (05/20/2021) | 12:00 PM - 7:00 PM |
| Friday | (05/21/2021) | 12:00 PM - 7:00 PM |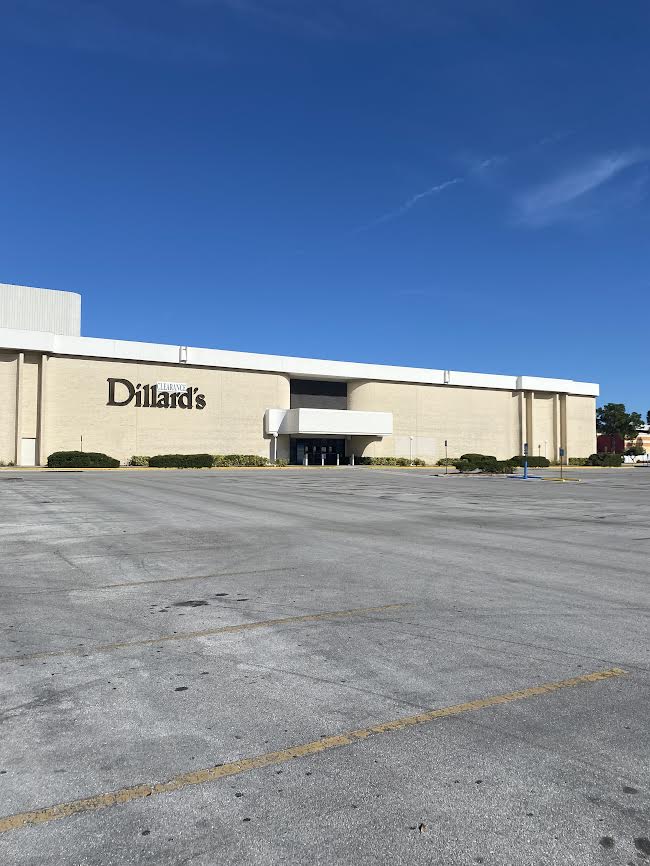 Learn about careers at Dillard's
Upcoming events at University Square
New Lower Price Clearance
We have New Lower Price Clearance items STORE WIDE! Including, but not limited to select: Men's long sleeve and Men's pants, ladies dresses, ladies shoes, ladies swim, ladies pants, ladies fall tops and sweaters, juniors dresses, juniors tops and 2 pieces, and lastly Children's dresses and tops. New Lower Price Clearance items start from $4.99 to $9.99!!! ALL SALES ARE FINAL, NO RETURNS OR EXCHANGES!
New Arrivals!
We are excited to announce New Arrivals! Highlights include all new juniors items such as short sleeve tops, long sleeve tops, Sweaters, pants, skirts, social dresses, and causal dresses. Also all new home department items, new shoes, and new men's suits!
Featured Shop!
Make sure to stop by our new Juniors dresses located at the south entrance next to the registers. We have a wide variety selection of dresses that are perfect for this spring and prom that is around the corner!
Weekly Specials
For this weeks specials, All new lower price items that are $4.99 and $9.99 will be 50% off!!!