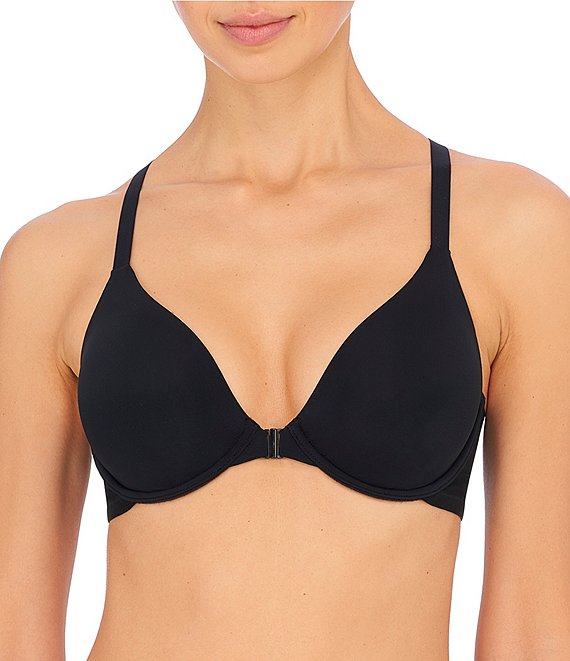 Natori
Smooth Comfort Full Fit Front Close Underwire Racerback T-Shirt Bra
From Natori, this bra features:
T-shirt bra silhouette
Underwire Bra
Adjustable straps
Average coverage
Full fit cups offer coverage and containment
Racerback
Front closure
Nylon/elastane
Hand wash/line dry
Imported.
Born Josefina Almeda Cruz, she credits her entrepreneurial nature to the matriarchal society she grew up in along with the support of her close-knit Filipino family. "Women are encouraged to be entrepreneurs," says Natori of her home country, the Philippines. "My grandmother always said, 'Don't put yourself in a position where you have to depend on anyone.'" It seemed like serendipity when the very place she grew up, the place that instilled her with the motivation to become an entrepreneur, was also the inspiration for what turned into a successful lingerie collection; a hand embroidered Filipino blouse. Using an Asian aesthetic, Natori was able to build a distinct brand, melding the visual appeals of both the East and the West.
Ratings & Reviews
No reviews
Rated 0 out of 5 stars
Rated 0 out of 5 stars
Rated 0 out of 5 stars
Rated 0 out of 5 stars
Rated 0 out of 5 stars