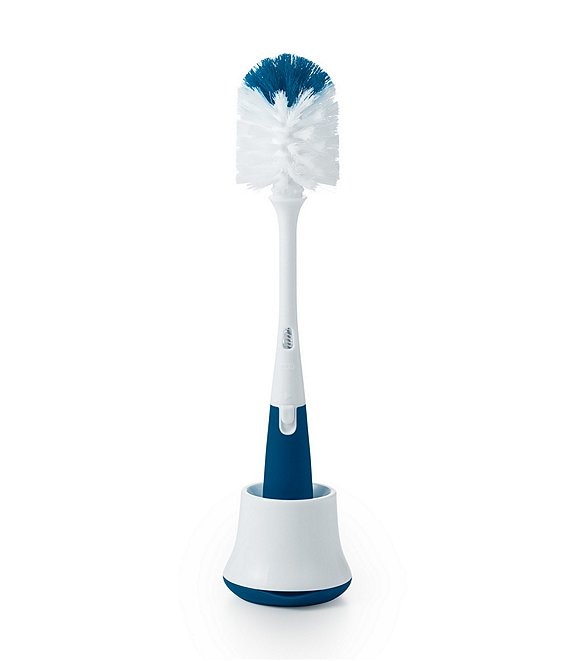 OXO
Tot Bottle Brush With Stand
Full Star
Full Star
Full Star
Full Star
Half Star
14 Reviews
From OXO, this brush features:
This handy multi-tool can be used to clean a variety of baby feeding equipment: bottles, nipples, and breast pump parts. The soft and firm bristles allow for gentle cleaning or serious scrubbing.
The Detail Cleaner and grant access to tight spots. Ventilation holes and stand keep the brush dry.
Dimensions: 12.5 tall x 3.25 D at base 2.5 D at brush
dishwasher safe
Imported.
*Returns not accepted on any opened, used, or defective product. Contact manufacturer directly for further defective products/parts.
Ratings & Reviews
4.79
Full Star
Full Star
Full Star
Full Star
Half Star