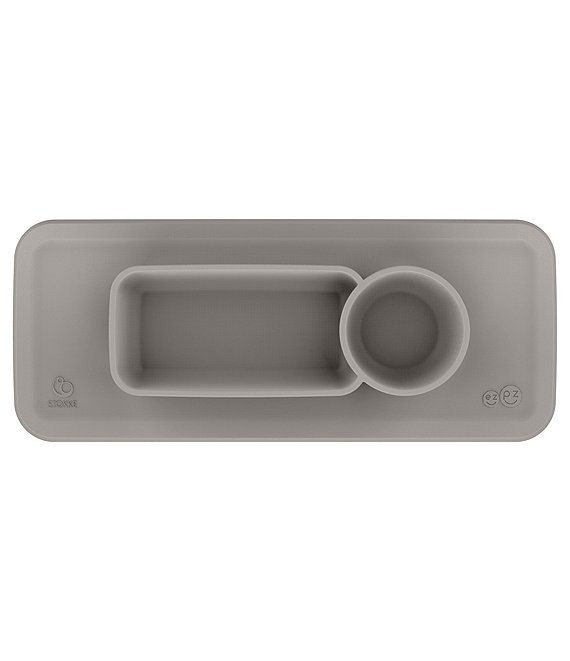 Stokke
ezpz™ Placemat for Clikk Tray
Full Star
Empty Star
Empty Star
Empty Star
Empty Star
1 Review
From Stokke, this placemat features:
The ezpz™ by Stokke™ placemat for Clikk™ Tray is an all-in-one placemat and bowl that is made to firmly fit the Stokke® Clikk™ Tray. The unique functionality means that it stays in place to contain those inevitable messes at mealtimes and prevents tipped bowls and plates. Not only is this tidier, but it also makes it easier for your little one to learn to self-feed. Made of high-quality food-grade silicone, it is strong, durable, and easy to clean in the dishwasher.
Made to fit the Stokke® Clikk™ Tray
It stays in place, captures the mess and eliminates tipped bowls and plates
Helps prevent tipped bowls and plates
Aids self-feeding and develops fine motor skills
Two compartments remind parents to serve different types of food
Easy to store and stack mats to store away
Durable, easy to clean and dishwasher safe
100% silicone (BPA, BPS, BPF, Lead, and phthalate-free)
Imported.
*Returns not accepted on any opened, used, or defective product. Contact manufacturer directly for further defective products/parts.
Ratings & Reviews
1
Full Star
Empty Star
Empty Star
Empty Star
Empty Star