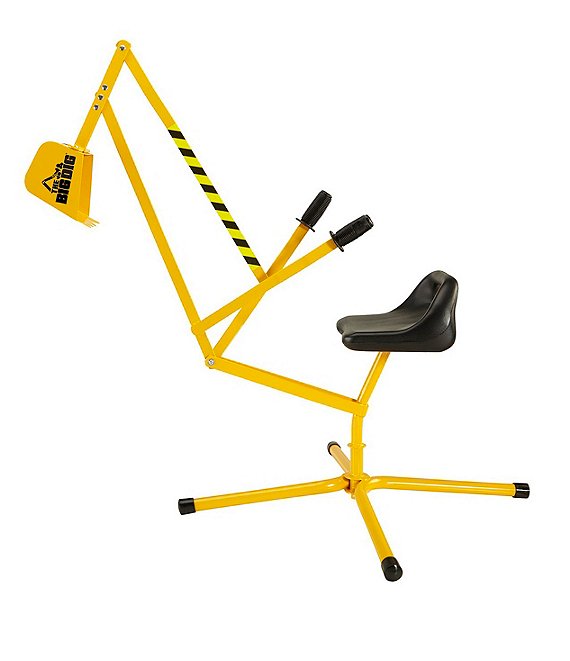 The Big Dig
The Big Dig Construction Toy
From The Big Dig, this toy features:
made from sturdy metal construction
has two-handed controls for digging and dumping
a 360-degree boom and rotating, contoured seat, and a sturdy wide base
Great for backyard, beach or the playground
dig in sand, dirt or snow
Some adult assembly required
Can reach 15" D x 25" H x 33" Reach
Weight limit: 110 lbs.
Ages 3+
Imported.
The backyard becomes a construction zone with The Big Dig® and kids are part of the crew! Spend hours digging, moving and dumping sand in your backyard sandbox and home playground. Kids love The Big Dig's easy two-handed operation AND the 360° rotating seat and boom for optimum digging and dumping action.

The Big Dig is great for all-seasons and can be used with SAND, DIRT, MULCH and even SNOW!
Ratings & Reviews
No reviews
Rated 0 out of 5 stars
Rated 0 out of 5 stars
Rated 0 out of 5 stars
Rated 0 out of 5 stars
Rated 0 out of 5 stars