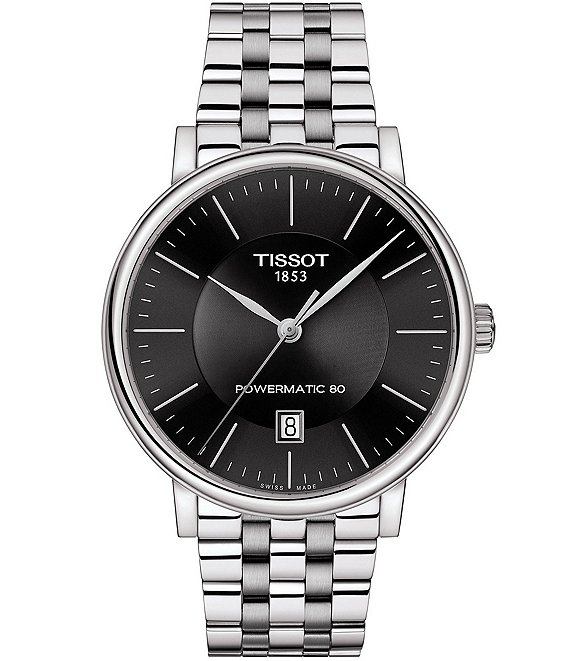 Tissot
Carson Powermatic Black Dial Men's Bracelet Watch
From Tissot, this watch features:
Stainless steel strap with butterfly clasp with push buttons closure
316L stainless steel round case
Domed scratch-resistant sapphire crystal, black dial, indexes dial type
Swiss automatic movement
Approx. 40 mm case size
Water resistant up to a pressure of 5 bar (50 m / 165 ft)
T-Classic collection
Swiss made
Imported.
DMS: 0246 035 122407110510
Men's & Women's Luxury Watches. Crafted With Swiss Precision, Styled With Timeless Elegance. All Tissot watches are fully Swiss-made. This means that the parts are sourced locally, the movement used is also Swiss, and the assembly and inspection are also being done in Switzerland. Tissot is a long-established brand that is well-known for producing great quality watches.
Ratings & Reviews
No reviews
Rated 0 out of 5 stars
Rated 0 out of 5 stars
Rated 0 out of 5 stars
Rated 0 out of 5 stars
Rated 0 out of 5 stars