Printed Perfection: Polka Dots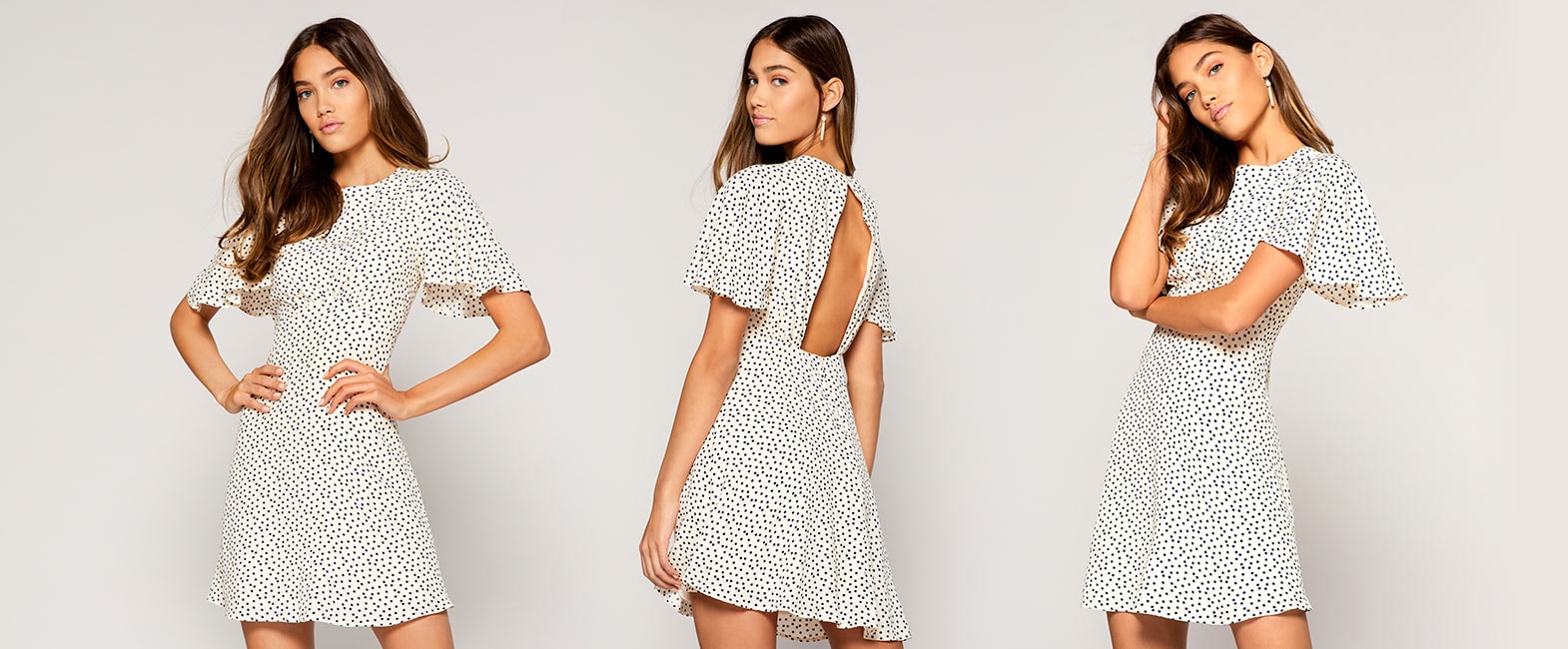 The Dots Edit
Dots feel fresh again with the return to ladylike dressing. In traditional black, white and navy, they feel timeless and classic. Dark grounded or light we love them either way. Our only recommendation is to keep the rest of the outfit solid colors so the print gets all the attention!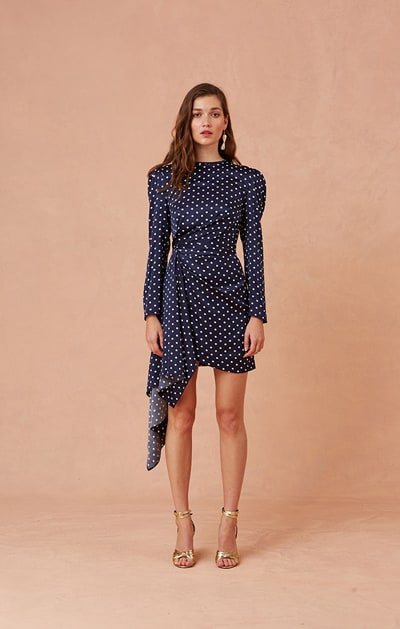 Unexpected silhouettes will make the polka-dot exciting this season. This beautifully-styled mini dress from Keepsake is a perfect example.
SHOP NOW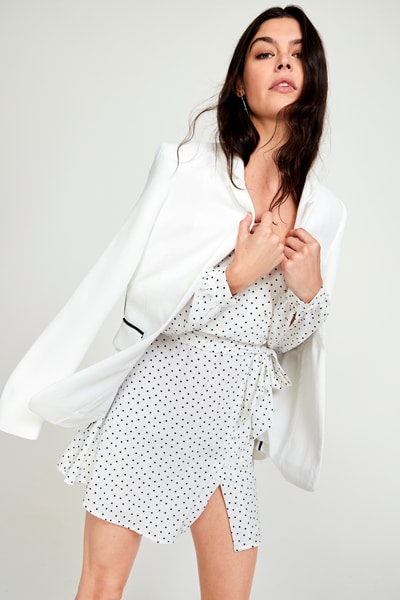 The delicate dot print on this wrap dress from 1.State is ready for business when paired with a chic solid blazer.
SHOP NOW
So maybe a polka-dot outfit isn't calling your name?
Try out our favorite printed shoes with your solid closet staples.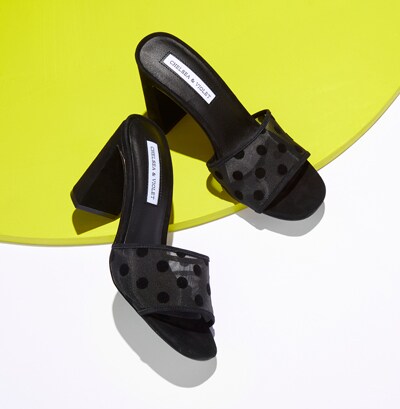 Subtle Spots
You'll never go wrong with a new black slide. This pair will look amazing with so many outfits!
SHOP NOW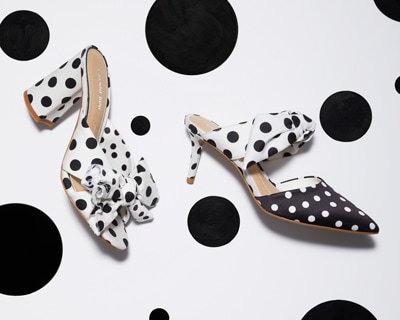 Graphic Impact
These matte satin slip-ons from Gianni Bini are officially maven-approved. If you're feeling dramatic then look no further!
SHOP NOW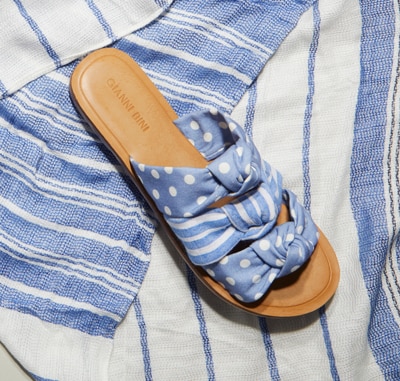 Playful Patterns
A fun little flat is so important for looking fab in your downtime. The cute mix of stripes and dots in this Gianni Bini slide make running errands sound enjoyable!
SHOP NOW